Northern VA's Best Remodeler Now Offering a Lifetime Warranty
Lifetime Warranty
MOSS is the only full service remodeler to offer a Lifetime Warranty. Our quality of work is unparalleled and we put our money where our mouth is.
We stand by our work…forever.
Why is MOSS Offering a Lifetime Warranty?
MOSS offers a Lifetime Warranty to provide value and peace of mind to our customers. When you choose MOSS you can rest assured your project was built with good craftsmanship.
Will This Cost Me More?
No. This will not cost you more money. It is a benefit of working with a company that provides unmatched quality.
High Quality Remodels by Northern VA's Top Contractor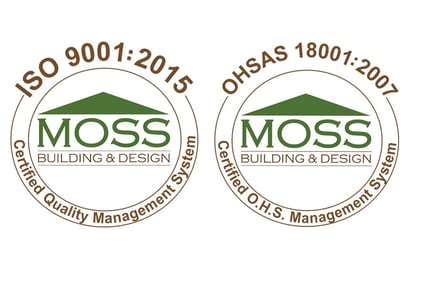 MOSS is the only residential remodeler to be ISO 9001 and OHSAS 18001 certified. ISO is a quality management system that sets the international standard for quality and MOSS sets the standard for improving the quality of people's lives in their home.
What is Covered in MOSS' Lifetime Warranty?
There are countless components in your home like framing, ductwork, plumbing pipes, and wires that are hidden behind the walls in every home.* These products can fail if they are of poor quality or installed incorrectly. Our promise to you is that every product that we install behind your drywall and under your floors will last you, and whoever else owns your home, for its entire useful life. If one of those products fails because of poor quality or improper installation before it reaches the end of its useful life, we will come back to replace it, at no cost.
Looking for more information on MOSS' Lifetime Warranty? Contact us at 703.961.7707 or email us with any questions.
*EXCLUDING PLUMBING VALVES