Finished Basement in Northern VA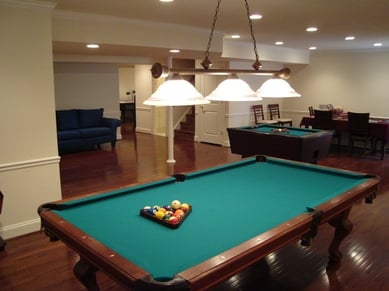 Basements are an area that often aren't as family-functional as they could be and, therefore, are a great place to start when you are looking for more space in your home.
This Old House gives some great tips when getting started remodeling your basement.
You want to first think of your basement as the pieces of a puzzle. A living area can act as one puzzle piece, a kitchenette another, and so on. In most cases, a basement can have more than enough room to function in at least 2 major ways.
As the puzzles pieces are put together in the article, you'll want to arrange the pieces with these things in mind:
---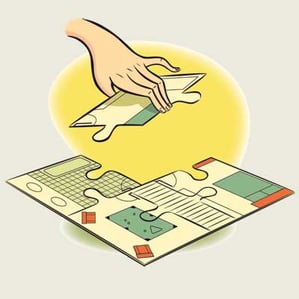 a) Put the main socializing area in a spot that gets the best natural light, to draw people in.
b) Bedrooms need a window for egress, so they'll need to be located at the perimeter.
c) The TV-viewing zone can be in a darker spot, to reduce glare and create a home-theater feel.
d) Store snacks and beverages in an area you can access without crossing in front of the TV.
---
This planning process will help ensure that you know what the primary functions should be in your basement. From there, you can decide what steps will be necessary to make your basement come together.
The article also gives more detail and tips about basement remodeling especially what to look for before your start any work. This includes checking for moisture which later on will help to determine what kind of flooring would be best for the space.
To read more from this article, check out This Old House.
Finish Your Basement with Top Northern Virginia Contractor
At MOSS, our consultative approach takes you from your initial ideas all the way to completion of the smaller details.
To get more ideas about our basements, check out our portfolio. To get started with your plans, contact us to set up a phone consultation with MOSS' Inside Guide or have one of our experts come to your home for a free in-home estimate at 703-961-7707.
Photo and Article Credit: This Old House: http://www.thisoldhouse.com/toh/photos/0,,20557080_21098728,00.html