How adding storage under your basement stairs can get you the most out of your basement remodel
More and more homeowners are choosing to make the most out of their home improvement by transforming unused space into storage space. I'm sure many of you have seen the storage trends that implement the space under the stairs on the main level of a home. This trend has taken off within the last few years.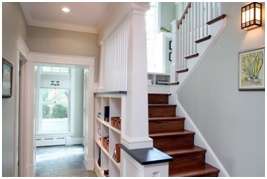 Houselogic.com
Another great space to add storage is under the stairs is in your basement.
Typically your basement becomes a catch all whether it be to store old items or children's toys, quickly making the area unorganized. By adding storage under you basement stairs you are only adding usability for the rest of your basement. You are also taking the initiative to add storage space so that things don't get disorganized.
You can use shelving or add cabinets to your new storage space. If you go with shelving you can also use this area to decorate as well as store some of your items. It all depends on the look you are trying to achieve.
The unused space under the stairs in your finished basement can serve several purposes. If you have a pet you can turn that unused space into a sleep area for your pet.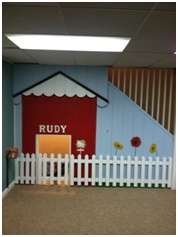 http://www.pinterest.com/pin/163537030192300565/
If you're like me and love your wine, you can also turn this unused space into a wine cellar or wine rack. The possibilities for this space go far and wide depending on your lifestyle!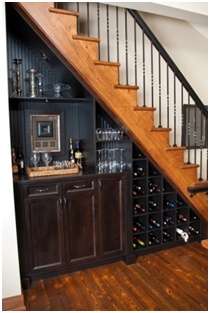 http://www.sfxit.com
The Cost of a Basement Remodel
The cost of your basement renovation will vary. It will depend on your personal preferences of the look you are trying to achieve, while taking into account functionality.
It is best to schedule a free consultation with a Northern VA contractor to access the area and listen to your needs. This way you can receive an accurate estimate based off of your individual needs.
To help pay for your basement remodel we offer payment options for projects up to $45,000. These options are provided by EnerBank and include no interest, no payment options for 6 months and 12 months, as well as 6.99% reduced interest rate loans for 5 years or 10 year.
Moss Building & Design specializes in basement renovations, additions, kitchen remodeling and bathroom remodels. If you'd like to take the first steps to making your home improvement dreams a reality, call us at 703.961.7707 or email us at Sales@MossBuildingandDesign.com to set up a free consultation. In addition to our Northern Virginia remodeling services, we also offer handyman, plumbing, electrical, tile, roofing & siding and much more with Moss Home Services.