By Jeannine Miller (JMiller@MossBuildingandDesign.com)
Video Credit to my friend Brandon Ginsburg
As we hunkered down for #snowzilla, I was a happy girl. We had plenty of food and drink, juiced-up electronics and a generator in case of power loss and lots of board games we have been meaning to play since receiving them for Christmas. And since this storm was hitting on the weekend, the hubs wouldn't be risking life and limb to try and get to the office. Memories of simpler, slower times floated through my mind.
The snow began to fall and it was truly beautiful. Super fluffy and sparkly, it made all the leaf-bare trees look magical. As a kid, I never understood why my mom enjoyed just watching the snow fall. Now I get it. It's just so peaceful.
The rest of my family, however, couldn't wait to get outside and experience #snowzilla.
Our dog got his first taste of serious snow.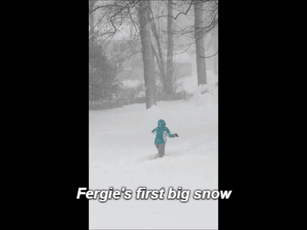 My two youngest actually got along and played together for hours.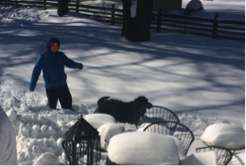 My husband and teenage son spent time together working on a 'man cave' in the backyard.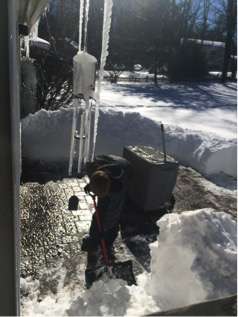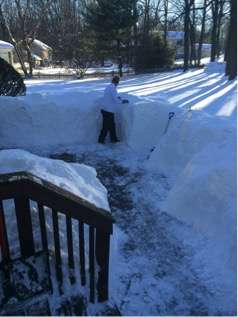 And I got to stay nice and toasty inside cooking for the masses, drying their snow gear, wiping up puddles and drinking lots of wine hot cocoa.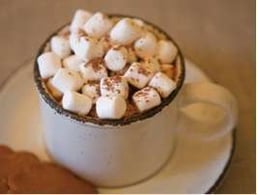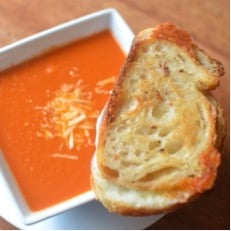 Knowing your place is key to weathering any storm and making it through to the other side. Clearly I'm the inside guy.
And now a word from my sponsor:
If you're in the market for some home remodeling, call the experts at Moss Building & Design. We will consult with you and help you explore the many possibilities for updating your home. Call 703-961-7707 to schedule an appointment for a free estimate.
In addition to blogging about all things home and family-related, Jeannine Miller is a member of Moss Building & Design's Community Relations team.