By-Madeline Pillow (MPillow@MossBuildingandDesign.com)
Getting Your Home Ready for the Holidays
The holiday season is upon us which means it is time to make your home festive!
In this blog, we are combining ideas from our Christmas Pinterest page to help you think about everything from wrapping presents to making your home feel warm and fun for the holidays.
Holiday Home Décor
Every home and every family is different and this should be reflected in the decorations you choose. Some families may lean towards traditional ideas or a more country-chic theme.
For those who enjoy DIY,these Santa logs are adorable and provide an additional function for your woodpile.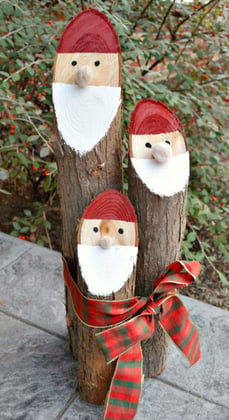 It's also fun to find everyday items around your home that can be spruced up like this apothecary jar. The fact that you can add some holiday charm to something you see every day adds some unexpected holiday magic.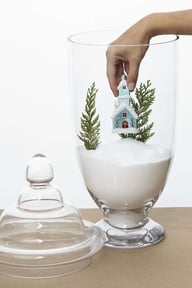 If you're celebrating Hannukah, display several dreidels in a snow globes.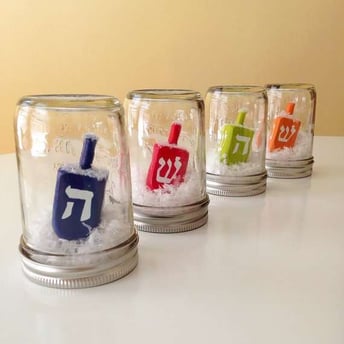 You can also change up your menorah this year and repurpose figurines as seen below:
It Smells like the Holidays
Everyone can agree on the scents of the season by using this recipe to get your home in the holiday spirit. All you need is cinnamon, citrus, ginger and vanilla and then you can add in any extras like cranberries, oranges or cloves.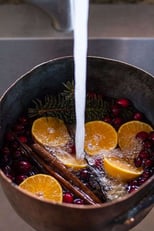 Holiday Present Decorations
It's become more and more popular to decorate presents with personality. If you've run out of the bows during all your wrapping, check out some of these fun ideas to make your presents stand out.

Getting the Kids Involved
The holidays are made more special when you see your children give into the wonder of the season. Help them feel involved with decorations.
These cute penguins are a project that your kids can help decorate and get their stuffed animals in on.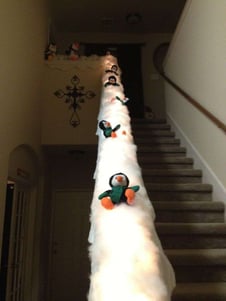 The countdown to the holidays is another way that kids can celebrate the season. Make this Santa calendar countdown (seen below) and the kids can trim down his beard till the end of December.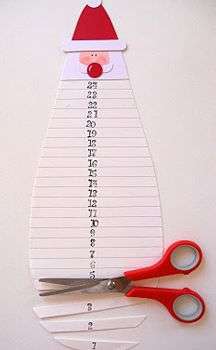 It's also a great idea to ask your kids what makes the holidays a fun time of year for them. They could be things as simple as going out to see Christmas lights. By making a list similar to the one below, not only will your kids feel the holiday spirit, but you can make sure you create special holiday memories as well.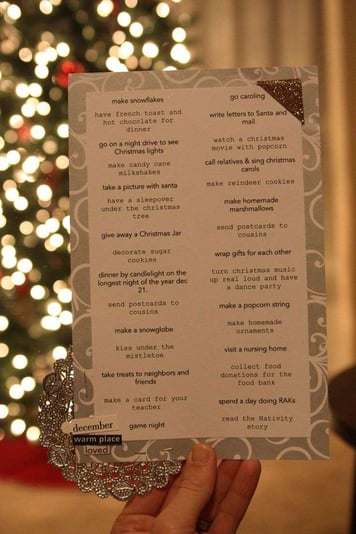 Getting in the Holiday Spirit
From everyone at Moss Building & Design, we wish our clients and friends a fun and safe holiday season!
If you're looking for a present idea for a friend or family member, consider our $499 handyman for a day deal! You can get 8 hours of handyman services to get all those home improvement items you've been meaning to get to off your list. It is easy to purchase through our Moss App and will help you take care of everyone on your present list!
For any other home improvement help you many need this season, we are available for free consultations at 703-961-7707.
Photo Credit:
http://smartgirlsdiy.com/2013/12/7th-day-of-christmas-danish-nisse/0
www.buzzfeed.com