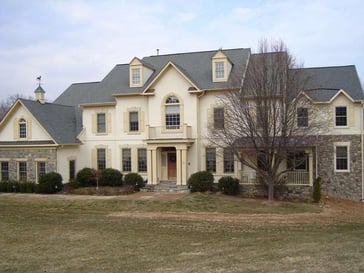 Considering an addition for your home? No matter where you find yourself in the process whether you have no idea where to start or you have construction plans, knowing how the remodeling process works will ease any concerns about a process that can seem overwhelming.
The Addition Process at Moss Building & Design
At Moss, any remodeling project from a kitchen to a basement begins with the initial consultation. Through this consultation, your sales consultant is able to assess your needs and learn more about your family dynamic. This way, we can learn more about you in order to make sure we understand exactly what your ideas are and how they fit in with your family, home, and budget.
Questions about the Remodeling Process
Co-owner Jason Hampel, when he goes on appointments, uses this initial consultation to cover a number of topics related to the client, their home, and needs. His goals are to:
To fully understand the family situation
To talk about the needs of the family and their ideas
To get more in-depth on where the client is in the process
To give his feedback based on the client ideas, needs, design, budget, and his experience
Part of Jason understanding your family situation will include questions like:
How long have you been in the home?
How many family members?
How long do you plan to live in the home?
How many family members live in the home?
How do you foresee using the home in the future? ( i.e. do you plan on having in-laws move in?)
Through the topics covered on the appointment, you will discuss the ideas you envision for your home as well as provide expectations for your remodeling timeline and the guidance you have received on the project prior to the initial consultation.
Finally, Jason's feedback will take into account his impressions so that he can give you his expert opinion based on the feasibility of the space, timeline, and budget.
This level of care provides us information so that we can give you a proposal that accurately reflects your needs.
Financing your Addition
A large part of any remodeling process, especially an addition, comes down to what is reasonable based on your budget. There are a number of options available from refinancing your mortgage to a home equity loan. In his consultations, Jason will go through a number of questions to see what would make the most sense and a few things he considers are:
The equity you have in your home
The time frame you are considering for the addition
How much your home is worth
Based on these factors and others, we would determine your level of need which would dictate the right option whether a loan or in-house financing offered by Moss.
Best Remodeler in Northern Virginia
For any of your remodeling plans from additions to kitchens, Moss would be glad to meet with you and talk over your ideas. What sets Moss apart from other remodelers is our collaborative process which allows us to work with our clients to give them the knowledge that will help them make the best decision for their home and family.
Check out our portfolios to see our completed remodels to get an idea of Moss' work as well as ideas for your remodel. You can also stay connected with Moss through our app where you can submit project inquires along with photos of your home improvement needs. Download it today-available on Google Play and iTunes or call us for a free estimate at 703.961.7707