An Inside Look at Home Renovations in Northern VA
Renovating your home whether it's an addition or bumping out your kitchen are projects that can include more decisions than a homeowner might expect. Though choosing to move ahead with a major renovation seems like the only hurdle to pass through, it can be the little details in your project that can make all the difference.
Our Remodeling Process at Moss Building & Design
In previous blog posts we've discussed the remodeling process at Moss and the movement from initial consultation to a formal proposal.
Our process allows you to be stress-free especially when a large renovation might seem overwhelming or you are unsure where to start.
The Selection Process for your Home Addition or Renovation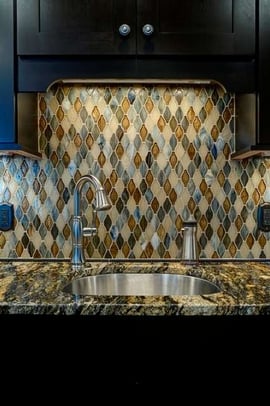 Once you sign up with Moss and approve the proposal which includes a fixed-cost so that you can be assured of the end price, you will approve any selections that need to be made in your renovation from countertops to tile and everything in between. In your proposal, allowances are included which let you consider what items you want to splurge or save on.
At Moss, the Customer Care Managers help clients through the selection process whether going out with clients to warehouses to look at material or helping clients manage change orders on Moss Online, our project management and communication tool.
Customer Care Manager, Jodi Jameson has been an employee at Moss since the company was founded in 2001. She offers a great tip for choosing selections whether you are doing a major remodel of smaller home improvements:
1. Start with something that has the smallest amount of choices
For example, if you are doing a kitchen remodel, start by choosing your cabinets because you can more easily narrow down your choice based on budget. Once budget is decided upon comes the choice of wood and any sort of glaze.
From here you can move towards countertop choices ending with the decision of paint color. You definitely want to end with paint because with so many brands offered, colors, and glazes, this decision may take a little longer to sort through.
By choosing your selections in this way, you can guarantee that you won't have indecision about your choices later on and this keeps your project on time without any delays in change orders.
By organizing the selection process, you are free from any stress caused by budgetary worries or moments of indecision that lead to a project that runs off schedule. At Moss, this part of our process is just one of the many ways we seek to keep your project on schedule and organized.
Best Remodeler in Northern Virginia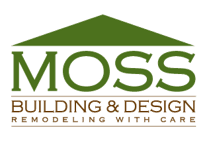 For any of your remodeling plans from additions to kitchens, bathrooms or basements, our Sales Consultants at Moss would be glad to meet with you and talk over your ideas. Among other things, what sets Moss apart from other remodelers is our collaborative process which allows us to work with our clients to give them the knowledge that will help them make the best decision for their home and family.
Check out our portfolios to see our completed remodels to get an idea of Moss' work as well as ideas for your remodel. You can also stay connected with Moss through our app where you can submit project inquires along with photos of your home improvement needs. Download it today-available on Google Play and iTunes or call us for a free estimate at 703.961.7707