By- Madeline Pillow ( MPillow@MossBuildingandDesign.com)
If you live in an older home, you may have a fireplace that is no longer functioning. While it may no longer serve the function of maintaining heat in your home, it can still act as a focal point. After all, fireplaces do add a lot of character to the spaces they inhabit.
Below are several ideas to keep the character of your fireplace and repurpose it for the design in your home.
How to Use an Unused Fireplace in a Home Renovation
You don't have to veer too far from the original purpose of a fireplace for this idea. Use any extra wood you may have or you can use faux logs to create a comfortable look.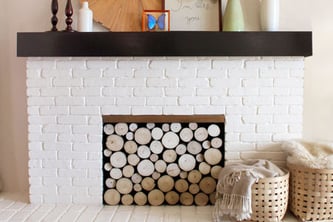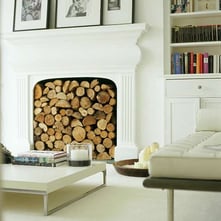 Make your fireplace act as a place for storage whether for a small library or knick-knacks in your home.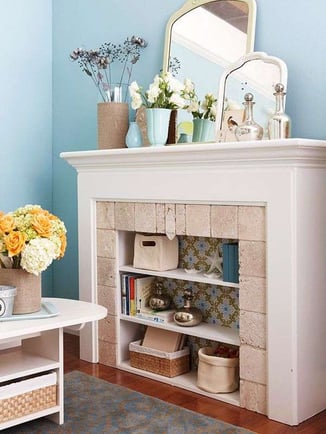 Shelves are simple to create in this space. You will just want to determine beforehand what size shelves will be appropriate based on the width and depth of your fireplace.
Storage for Your Home Improvement
This idea is perfect for wine lovers! If your fireplace is in your living room, turn the space into wine storage .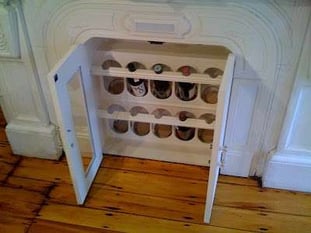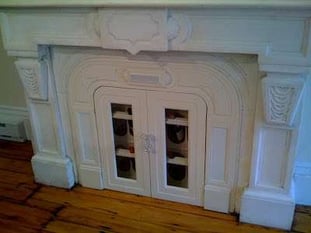 By doing so, it makes a beautiful display and is also functional.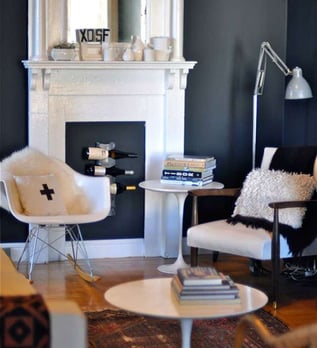 Repurposed Fireplace
Finally, you could make the space child-friendly. This idea incorporates a chalkboard which is just the right height for toddlers or children in their play space.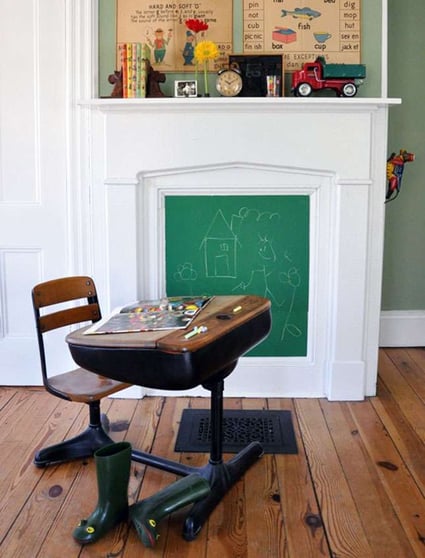 Northern VA's Top Contractor
At Moss, we pay close attention to detail and are confident that we can help with your home improvements with the care and attention needed to exceed your expectations. Call us at 703.961.7707 to schedule a free estimate or to speak to a professional to gather more information for your home improvements.
Photo Credit:
http://www.thisoldhouse.com/toh/how-to/intro/0,,20710669,00.html
http://www.katescreativespace.com/tag/seasonal-decor/
http://www.homedit.com/15-non-working-fireplaces-architectural-metaphors-that-change-the-atmosphere-in-our-homes/
http://designwatcher.blogspot.com/2008/10/fireplace-wine-storage.html
http://www.brit.co/fireplace-decor/?utm_source=pinterest.com
http://www.brit.co/fireplace-decor/?utm_source=pinterest.com