Interior Remodeling Ideas
With the last weeks of winter upon us in Northern VA, this is just the right time to be thinking about your home improvements that will be necessary for the spring. There's a reason why the word "cleaning" has found a friend in spring; with the warmer weather comes the sense of renewal and openness to change.
One room that just might need your attention after the colder months is the laundry room. Whether you have a large or small laundry room, or whether you are interested in the latest trends with laundry rooms, there is always room to make sure it is an efficient room.
Identify Your Needs in Your Home Remodel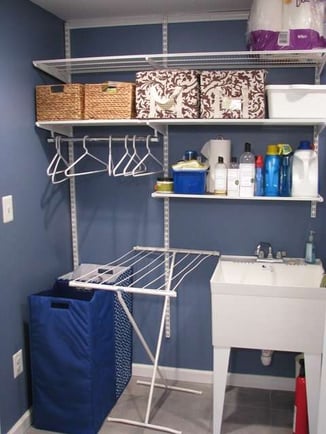 Together your needs and the laundry room space will have to work together. Based on your square footage, determine what should be the main priority of the room. Is it a space for ironing, a place to fold the laundry after it's done, or a place to pre-sort the items?
This step is especially important if you have a smaller laundry room that doesn't allow for a lot of function. But by making use of free walls, stacking your appliances, there are ways to make sure you are at least making the room function more than just as a place to wash clothes.
Remodeling Ideas: Using Lights
Often a laundry room is not near any natural light which can lead to stains going unnoticed on clothes or struggling to see of a sock is black or navy blue. If it isn't possible to add any natural light, be sure that you have enough task lighting to be able to view your laundry and that it is appropriate no matter the size of the room.
Organization in a House Renovation
Much like the organization within the process of laundry, the room should be highly organized.
Even if you have limited space, there are ways to save space that still allows you to organize your laundry.
If you have a larger laundry room or are thinking about creating a larger one through a remodel ; this allows the laundry room to function in multiple ways.Often homeowners can use this as a mudroom (if it is close to a point of entry into the home). And since laundry rooms typically are made of more durable material then in the rest of the home, this is the perfect space to house coats and boots that would be in the way or muddy your home. Check out this ideal mudroom space in Oakton, VA.

Top Northern Virginia Contractor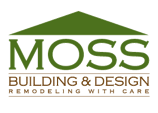 At MOSS, our consultative approach takes you from your initial ideas all the way to completion of the smaller details.
To get more ideas about your remodel, check out our portfolio. To get started with your plans, contact us to set up a phone consultation with MOSS' Inside Guide or have one of our experts come to your home for a free in-home estimate at 703-961-7707.