Tips to Take the Clutter Out of Your Storage

By- Madeline Pillow (MPillow@MossBuildingandDesign.com)
Humans. We are creatures that are capable of great achievement in mathematics, the arts, and exploration. We also are capable of our baser animal instincts. I'm talking about hoarding like a squirrel for winter.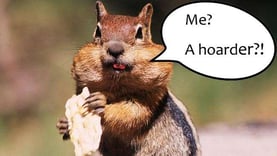 We've all seen or heard about the shows that examine people with extreme hoarding habits. Habits that include anything from food to treasures from a yard sale. As a result, hoarders are unable to function normally in their homes or with their families.
While most of us are not on our way to this scale of hoarding, let's admit it, there are more than a few things in your home that function just to take up space.
Houzz put together some great tips that can help you identify what should stay and what should go.
---
1. Does it work? Don't let your basement become the place where broken things go to die! It's so easy to let that happen, telling yourself, "I'll fix it one of these days." But most of the time, if you don't care enough about the item in question to get it fixed ASAP, it's probably not worth keeping.
2. Is it clean? Storing clothing and other textile items without having them cleaned first can spell trouble. Moths and other critters are attracted to the dirt on textiles (gross, I know), so your best defense is putting items away only when they are fresh and clean. Tools and outdoor equipment should also be cleaned before storing to avoid deterioration, so scrub your gardening gear and patio furniture before storing it next time, too.
---
Taking the time to ask such questions will not only make you realistic about your goods but will also help you better organize the things that you do end up keeping to put in storage.
To read more of the article by Laura Gaskill follow this link: http://www.houzz.com/ideabooks/46269095/list/pre-storage-checklist-10-questions-to-ask-yourself-before-you-store
Remodeling Ideas with the Best Northern VA Remodeler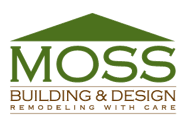 At MOSS, no project is too big or small. Our team will expertly answer any questions you may have concerning anything from additions, kitchens, bathrooms and basements to handyman services.
Get started with your plans by contacting us to set up a phone consultation with MOSS' Inside Guide or have one of our experts come to your home for a free in-home estimate at 703-961-7707.