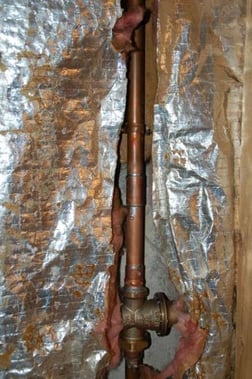 The (fixed) PRV (Pressure Regulating Valve) in my basement

By – Jenn Zschunke (jzschunke@mossbuildinganddesign.com)
A few months ago, I began hearing a thumping noise seemingly from our household pipes when I would run our larger appliances. Figuring our pipes were just complaining about the over-use, I began using the appliances or shower at different times, hoping that would help. For a while, the noise would dissipate, but then get louder again, even when we did something as simple as run a bath. Luckily, Moss Home Services has an expert plumber on staff, and while he was at my house for an unrelated plumbing issue, I casually asked him about our noisy pipes.
Frank, the Moss Home Services plumber, asked almost immediately if the noise was a bumping, pounding, or almost whistling noise – I responded that it was a thumping sound which helped diagnose the problem as a PRV (pressure regulating valve) issue.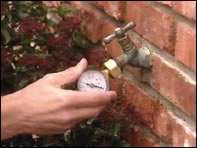 Water coming in from the county pipes does so at a high pressure. While we all would prefer a shower with high pressure rather than a trickle, a continued high water pressure on our appliances, for example, could cause them and anything connected to our water lines undue stress to the point of the pipes not being able to handle the pressure. Burst pipes could be in a home's future if that were the case!
Therefore, homes are generally equipped with a PRV valve to help regulate the water pressure coming in – thereby providing that our pipes can handle the water volume and flow. A badly functioning PRV valve not operating at 100% effectiveness can create a potentially dangerous situation if left unchecked – while the noise is irritating and a bit nerve-wracking– it's not dangerous at first (hence why I ignored it). But without a fix, the pressure cannot be regulated correctly and you could experience leaking from the valve. Leaking, even just from a pin hole, could cause serious damage to your walls and floors.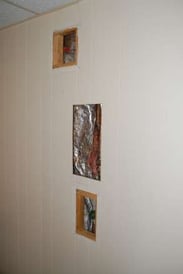 In order to fix our issue, which hadn't gotten to the leaking stage, Frank, the plumber, had to cut a small hole in the wall to reach the PRV valve, which is located near our main water shut off in our basement (see photo above). He shut off the main water access and turned all the faucets on to allow all the water to drain from the house. Then he replaced the PRV valve in less than two hours with a part he had in his vehicle. Immediately after, the plumber turned our water back on. Quick and easy and no more crazy noises!
Soon after, a Moss Home Services handyman came by to fix the hole that had been cut into our basement wall – within two hours he'd created a large access panel that allows us to reach not only the PRV valve but the water shut offs as well (going from three small random panels to the one easily accessible one).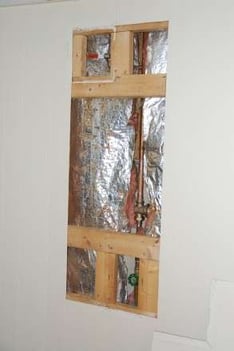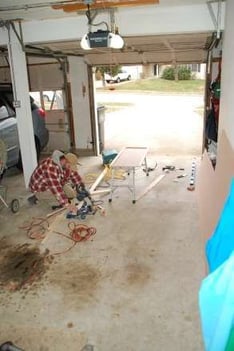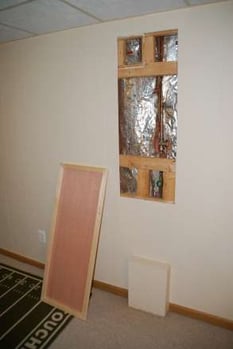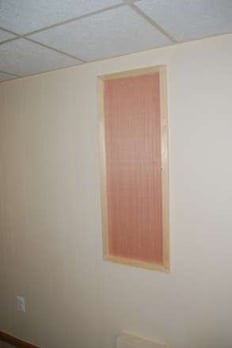 For a very short amount of time and small expense, we were able to have this issue resolved – no more thumping or bumping! And when compared to what could have gone wrong (leaking leading to drywall damage, carpet replacement, etc.), I am very grateful to the home improvement experts who saved us from major damage quickly.
Jenn Zschunke is a part of the Community Relations department. She plans HandyMom 101 workshop programs for Moss and coordinates philanthropic activities in her local community. For more information on your home remodeling needs, contact the experts at Moss Building & Design at 703.961.7707 to go over your ideas.
Photo Credit:
www.rainbird.com