By: Jenn Zschunke (JZschunke@MossBuildingandDesign.com)
Home Ideas for Your Post-Holiday Home
Much like my clothing idea in the previous organization blog, post-holiday is a great time to circulate your kids' toys and donate the gently-used ones to a local Goodwill or shelter. Organizing toys into labeled bins and encouraging your kids to help clean up and put them into the correct bins teaches them responsibility –and minor threats that the toys will disappear unless cleaned up usually is a good motivator.
We have a shelving unit in our basement that holds various bins of toys. As our boys get older, I plan to pull out the toys that are no longer played with and instead use the shelves for board games, video games, and book storage.
Note: In case you have young children, be sure to strap anything that can be potentially climbed on to the wall – you can buy babyproofing and safety kits online or at various retailers. It's worth it to know that your furniture is safely secured. Again, if this is beyond your bandwidth, Moss is available to help with your home improvements.
Home Remodeling Projects
Maybe the holidays brought you a larger project that involves the home and your kids: new bunk beds or shelves that need to be put together, or redecorating a room for a child that is growing up and out of the baby room phase décor, or some extra cash to update a room. Moss is able to assist with any projects having to do with updating or fixing up your home, including painting, installing a ceiling fan, switching and/or updating lighting, or adding backsplash tile to your kitchen.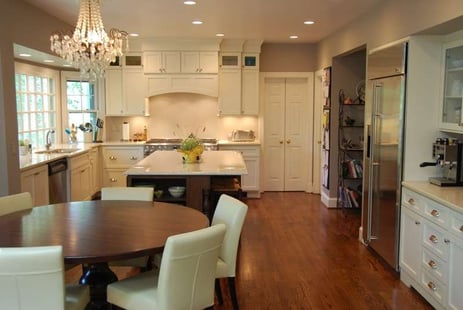 The new year might also bring you the opportunity to begin a larger project that you'd put off until after the beginning of the school year – now's a great time to get started on the initial steps and figure out what it is you can do yourself and what you need professional help with.
Personally, I hope to tackle the clothes, toys, and paper organization as well as figure out how to store my boys' Pokemon cards. But on a higher level, we need tile work done in our master bathroom – I already have Moss booked to come out to fix it up for me. We'll see how motivated I continue to be after the month of January!
Jenn Zschunke is a part of the Community Relations department. She plans HandyMom 101 workshop programs for Moss and coordinates philanthropic activities in her local community.