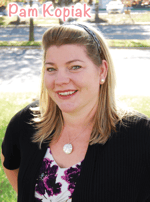 by Pam Kopiak (PKopiak@MossBuildingandDesign.com)
Hopefully those days of endless rain and cold are finally behind us. At least for a few months anyway... With the warmer weather, we usher in the painting season. Open those windows and break out that new can of paint you bought to "freshen up" your space now that those dreary winter months are behind us. Here are a few things to consider.
That Pesky Blue Tape
I have done several paint jobs in my house. I actually don't mind it that much but what DOES drive me crazy is the taping part! Though there are many brands (and not all of them blue) and types (I tried the paper before), I seemed to have settled on the Scotch Blue painters tape and see where they now have one which has plastic attached to catch those wayward drips. For those who are getting funky with their paint patterns, check out this video tip from Scotch Blue for perfectly clean lines!
Mix Those Cans of Paint
Because cans of paint can vary slightly, it might be a good idea to mix multiple cans of paint in a large bucket before you get started. If you have a small job that is easily contained to your one can of paint then there shouldn't be a need to do this but if you have a large area (for me it was my kitchen) then go ahead and grab a 5-gallon bucket from the hardware store and mix the cans together for uniform coverage. The remainder can be poured back in the paint can.
Clean Up With Ease
B y the time you are done painting you just want to sit down right? With a little prep work before you start, you can get to relaxing sooner. This pin on Pinterest shows where you can cover the paint tray in aluminum foil before pouring the paint so that when you are done you just need to peel that off and toss it in the trash. I love saving time on the clean up!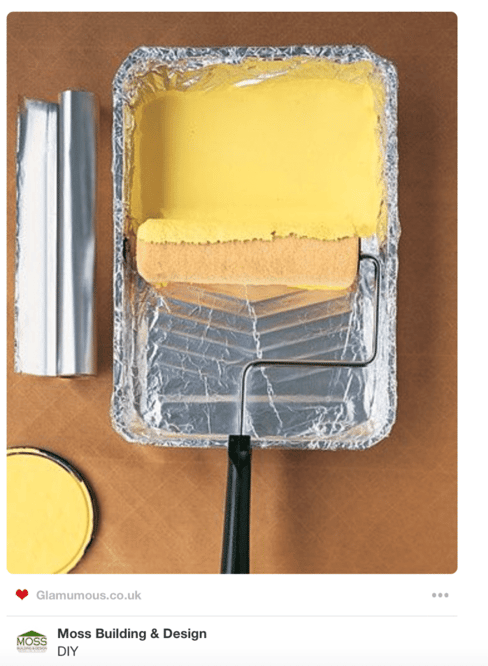 If this has inspired you, the professionals at Moss Building and Design are always available to answer questions and share ideas. If you would like to discuss your remodeling plans or have general questions call MOSS at 703.961.7707 or email Sales@MossBuildingandDesign.com.