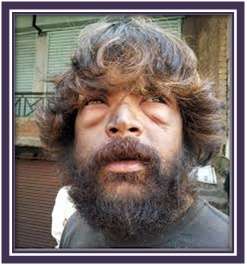 By – Jeannine Miller (jmiller@mossbuildinganddesign.com)

You know that book, Sh*t My Dad Says? I'm thinking of writing my own version called Crap My Husband Says. After 13 years of marriage, you would think he would know what NOT to say.

At the end of a particularly demanding week, which would be followed by working all weekend, I hit the proverbial wall on Friday night. After serving my kids frozen pizza a well-balanced meal, I headed upstairs about 6:30 to close my eyes for just a few minutes. Next thing I knew it was 7:30am. When I looked in the mirror I said "I cannot believe that I just slept for 13 hours and I still have bags and circles under my eyes." To which Phil responds "Well, you're not a teenager anymore." WTH???? How about: "Well, you do have a lot of sleep to make up. You'll probably look like a million bucks again by tomorrow." Or "No, you don't. I think that's just smudged makeup." Really, anything other than "Well, you're not a teenager anymore" would have been better.

Don't even get me started on my fall and his comment about my tight jeans. Okay, okay, twist my arm. I'm leaving the office during the above-referenced demanding week, my arms full with laptop, files and general schtuff. I was in way too much of a hurry, trying to beat the clock and get to the bus on time, when that darn sidewalk jumped up and tripped me. Since my arms were full, my face was left to break the fall. When I tasted blood, I was sure I had broken my front teeth. (Note: My front teeth are my only remaining coveted body part, as they've put on no pounds or wrinkles.) Turns out it was just a swollen lip and a bruised ego. So I go home and tell my husband about my 'harrowing' experience. What does he say? "Your jeans are too tight. You couldn't lift your foot up properly and you tripped." ARE YOU KIDDING ME RIGHT NOW?

I get it that men tend to be solution-focused and that Phil was just being all enginerdy and state the obvious. But I am a WOMAN and I communicate to vent way more than to find the answer to a problem. At 13 years in, you would think he would know that. Geesh.

And now a word from my sponsor: your home could use a spare bedroom like the one Jeannine is going to have built for Phil if he doesn't watch it, call the experts at Moss Building & Design. We will consult with you and help you explore the many possibilities for updating your home. Call 703-961-7707 to schedule an appointment for a free estimate.

In addition to blogging about all things home and family-related, Jeannine Miller manages Moss Building & Design's HandyMOM and HandyGirl 101 workshop programs and coordinates Moss' philanthropic efforts in the community.