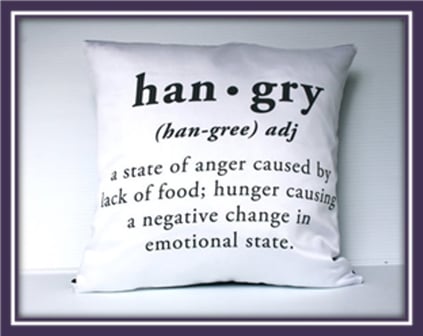 By – Jeannine Miller (jmiller@mossbuildinganddesign.com)
If you're one of those skinny people, either by genetic good fortune or disciplined workout and eating habits, you won't get this. If you're more like me, who has always teetered on the high-end of acceptable BMI, who really likes good food, good drinks and considers herself an expert in the art of relaxation, you'll probably understand my plight. Spring is finally here and, whether it feels like it or not, swimsuit season will be on us before we know it and I have got to shed this winter layer.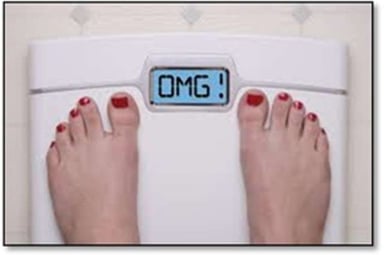 Unfortunately, dieting stinks and I hate every moment of it. I'm hangry all the time and, if I don't watch it, I'm not going to have any friends (or husband) left come summertime. Things that normally wouldn't bother me are really setting me off these days. Maybe if I just get a few of these things off my chest I'll feel better.
Things that get on my nerves:
The overachieving athletic shoe salesman. He needs to believe me when I say I just want an everyday sneaker. I appreciate the fact that he is trying to determine the best shoe for me when asking whether I'm a runner, a hiker, a tennis player, etc. But when I consistently answer no to every suggested activity, take the hint: I really am just looking for a shoe that gets me from one sittin' down place to the next sittin' down place. (Speaking of salespeople…when did it become the norm to say "yep" instead of "you're welcome" when completing a transaction? That's just rude.)
Humblebragging. It's embarrassing. No matter how clever people think they are, saying they have to find more charities to donate to so they can get into a lower tax bracket or how much they hate their Lamborghini because the cops are always pulling them over makes them sound like a tool. If you want to brag, just say it for cryin' out loud.
Selfies. The brooding, pensive artist look, the underwear look, whatever – just stop. A better use of time might be cleaning that disaster-of-a-room seen in the background. And another thing…posing with hands on hips is also annoying. If you are beyond your teenage years and you are not making a living as a model, it just looks stupid. (Exception: If you get a brand new Yadier Molina shirt, you can show it off in a selfie because he's awesome. See below).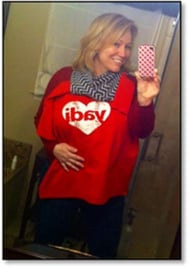 And now a word from my sponsor:
If there are things around your house that are getting on your nerves, give us a call. We can send our handyman out to take care of them for you. Call 703-961-7707 to schedule an appointment.I'll sign off before I alienate any more of my readers. Don't worry too much – if history is any indicator, I'll be over this dieting thing before my next post.
In addition to blogging about all things home and family-related, Jeannine Miller manages Moss Building & Design's Community Relations Department, which includes the popular HandyMOM 101 and HandyGirl 101 workshop programs.
Photo Credit: Etsy.com, http://bossmomonline.com/2010/12/celebrity-secrets-to-a-post-baby-body/