When our customers are looking for remodeling inspiration, they may find it in a wide variety of channels online. We've found that one of the most up and coming sources of interior design and remodeling inspiration is Houzz. It's no surprise we were inspired by these reclaimed wood items featured on their website, and it reminded us of past projects where we have incorporated similar re-purposed styles.
Reclaimed Wood Inspiration from Houzz
Reclaimed Wood in Home Decor
We have incorporated reclaimed, re-purposed wood many times before in our remodeling projects. Re-purposed wood not only brings lots of character to a space, but some customers love to bring in pieces that they have found and work them into their remodel. There is both the sentimental value of a 'great find' and the practical value of recycling materials to potentially cut costs on brand new items. Grab some ideas from these remodeling projects from Moss Building and Design or visit our Reclaimed Wood Ideabook on Houzz for more inspiration.
This re-purposed barn door separated the great room from the kitchen in this Great Falls, VA remodel.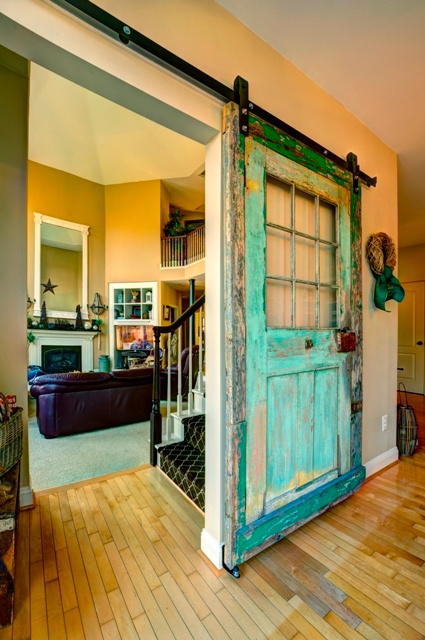 Using reclaimed beams in this home renovation in McLean, VA was tied into the kitchen and family room.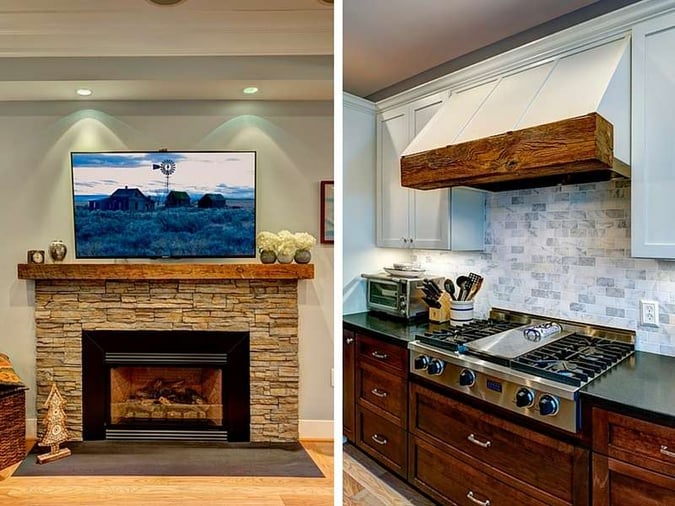 If you find yourself wanting to incorporate reclaimed wood into your home and aren't sure where to start, contact MOSS. A professional can talk with you about your project and offer advice and tips on how to go about re-purposing these materials.
Give us a Call: 703.961.7707
Send us an email: Sales@MossBuildingandDesign.com
Get Inspired: Portfolio