By Pam Kopiak (PKopiak@MossBuildingandDesign.com)
Ok. I admit it. I have been spending WAY too much time on the internet while my kids have been off school this past week. Snowzilla, Blizzard 2016, or Winter Storm Jonas, whatever you want to call it, has been rough to say the least. Surfing the colorful pages of Pinterest has been my little escape from it all. If you want some snow day ideas or just want to daydream a bit, check out some of the pins on our Pinterest page. WARNING: viewing these images may cause discontentment with current accommodations and result in "remodeling fever" – viewer discretion is advised.
Reading Nooks – Let The Kids Read!
I am not talking about an electronic device here. I am talking about an actual nook built into a recessed space like the one below. Like a semi fort, the coziness just calls out to kids to come and stay awhile. Take it a step further and add a shelf in there to hold some hot chocolate or a snack, and your child could be in there for hours (fingers crossed)!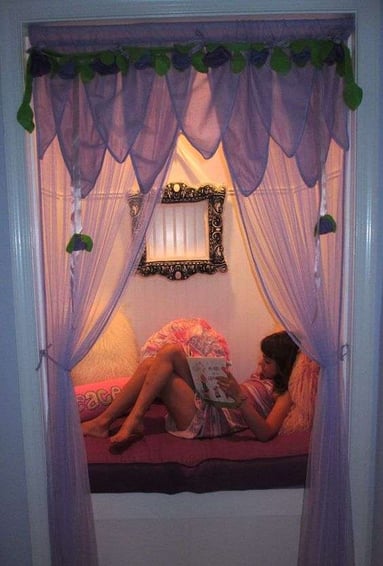 Watching TV – Can't Be Bad In A Room This Nice
If they don't feel like reading and you don't have the energy to entertain them anymore (how many games of Uno can one person play??), it might be time to settle them in front of a good movie. With a basement media room, the kids can comfortably watch a movie (with the volume up!) and you can relax with a warm cup of tea in your own quiet space upstairs.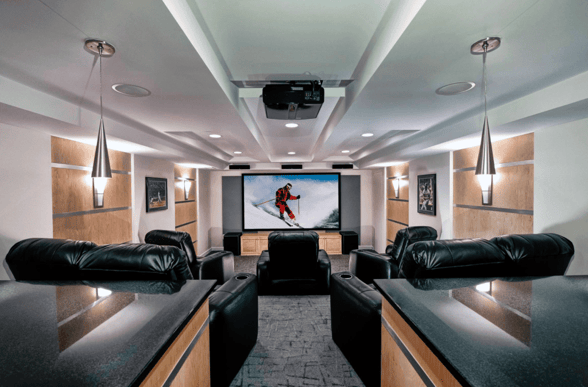 If All Else Fails…
If the kids don't want to read and are bored with the tv, then maybe it is time for an adventure. The following pins showcase several types of secret rooms. I personally like the wardrobe opening into a playroom (Narnia!!). I would send my kids in there to make their own adventures while I retreated to the hidden sauna in the bathroom (I would NEVER let my kids find out about that one!). Good times for all.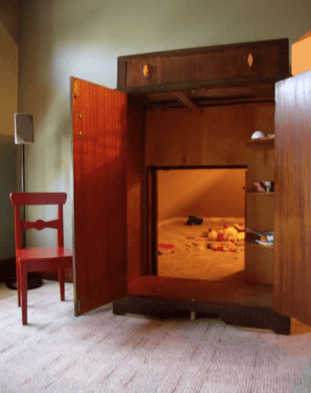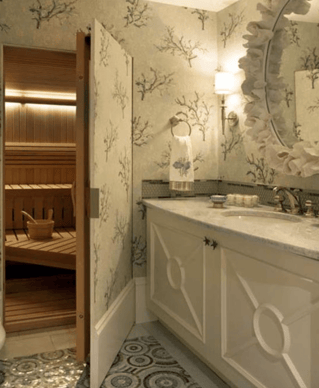 If this has inspired you, the professionals at Moss Building and Design are always available to answer questions and share ideas. If you would like to discuss your remodeling plans or have general questions call MOSS at 703.961.7707 or email Sales@MossBuildingandDesign.com.