Your Kitchen Designer is Key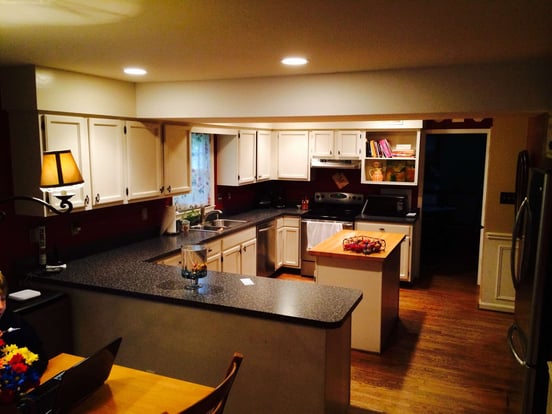 (Before pic)

By – Jeannine Miller (JMiller@MossBuildingandDesign.com)
We are rounding third and headed for home with our kitchen remodel and I am so happy! When I blogged about starting the process a while back, we were just remodeling our kitchen.
To the original project, we've added a new second floor HVAC system, a laundry room remodel and bathroom remodel. Lucky for us, our project manager is a really nice guy who tolerates us well.
As promised, this little blog series will give you a front-row view of the kitchen remodeling process. Let's start at the very beginning [a very good place to start]. I have spent years dreaming of my remodel, so between Pinterest and Houzz, I had a zillion saved photos to show MOSS' Principal Designer, Erin Hoopes, at our first meeting. Erin immediately grasped our style and the look we were going for which got us off to a great start. She walked us step-by-step through our project's timeline and talked about the various selections we needed to make, specifically cabinets, appliances, fixtures, countertops and tile.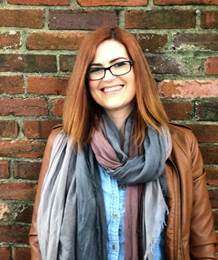 Erin Hoopes, Principal Designer
MOSS' showroom has samples from a variety of cabinetmakers so we got to make our first selection that day. Discerning that the look was my motivator and quality was Phil's, Erin suggested cabinets by Hampshire. The Hampshire Co. is a family -owned, custom cabinetry manufacturer located in Ohio which totally appealed to Phil. Once I saw samples of their Stonebridge line, I was sold. We chose the Preston, full-overlay cabinets painted 'cotton' for the perimeter and stained 'coffee' for the island. Phil and I never often do not agree on décor style, so I was shocked by how easy this was. I think Erin can safely add Mediator to her CV.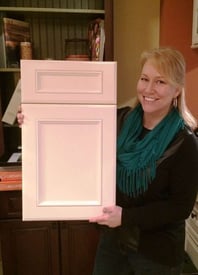 Next stop: Appliance Selection.
And now a word from my sponsor: If you're in the market for some home remodeling, call the experts at Moss Building & Design. We will consult with you and help you explore the many possibilities for updating your home. Call 703-961-7707 to schedule an appointment for a free estimate.
In addition to blogging about all things home and family-related, Jeannine Miller manages Moss Building & Design's Community Relations Department, which includes the popular HandyMOM 101 and HandyGirl 101 workshop programs.