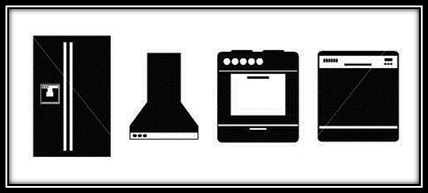 By – Jeannine Miller (JMiller@MossBuildingandDesign.com)
In my last blog about my kitchen remodel, I told you we selected our cabinets. Before they can actually be ordered though, appliances need to be chosen so that the cabinets can be ordered to spec. Knowing that appliances are the workhorse of a kitchen, I knew we were in for an investment and I really wanted to get it right.
Phil had his heart set on a Wolf range, so that clued in our kitchen designer, Erin Hoopes, to what level appliances we were looking for. She recommended Appliance Distributors Unlimited as a starting place to shop. I'm so glad we went there – what a treat! I've always bought appliances at one of the big home improvement stores, so I had no idea that making purchases like this could actually be a positive experience. We actually had an appointment with Joe, one of ADU's superb sales people. We were truly impressed with how knowledgeable Joe was. He knew the pros and cons of every model they carried as well as which manufacturers were offering discounts and rebates at that time. In fact, we took advantage of the Sub/Wolf package discount and walked out of there with some pretty sweet appliances.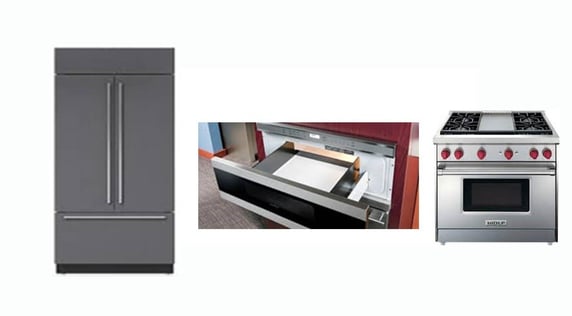 Phil got his Wolf range, I got the Sub Zero fridge of my dreams and we all got a very cool, pull-out drawer Wolf microwave. Winning!
Next stop: Faucet, sink and knobs.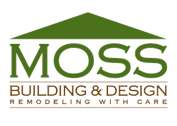 And now a word from my sponsor: If you're in the market for some home remodeling, call the experts at Moss Building & Design. We will consult with you and help you explore the many possibilities for updating your home. Call 703-961-7707 to schedule an appointment for a free estimate.
In addition to blogging about all things home and family-related, Jeannine Miller manages Moss Building & Design's Community Relations Department, which includes the popular HandyMOM 101 and HandyGirl 101 workshop programs.