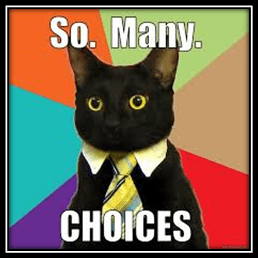 Check out previous kitchen blog installments here

By – Jeannine Miller (JMiller@MossBuildingandDesign.com)
When the time came to select the kitchen faucet, sink, knobs and pulls, Phil didn't really care to participate. Lucky me, because I think these things are huge! MOSS kitchen designer, Erin Hoopes, and I set out for Ferguson and knocked these selections out in one morning. Brittany Finch, one of Ferguson's talented showroom consultants, and Erin had already discussed my style and, much to my relief, had things narrowed down for me.
We started with the sink. I went with an undermounted Kohler cast iron sink in Sea Salt. I like how this smart divide kitchen sink has a low-profile divider to better accommodate large pots and baking sheets. I also like having a smaller side to use for a prep sink. We decided to add a filter system to the cold water so I could get rid of the bulky water dispenser we've had in our kitchen forever. The below stock photo doesn't do the sink justice – the sea salt color has a slight crackle/shimmer finish that's oh so pretty.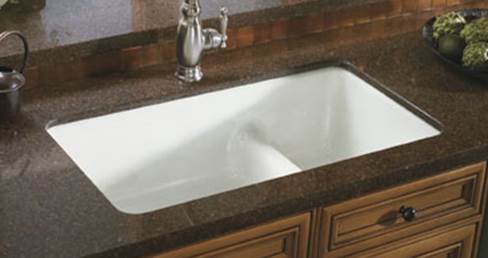 Every good sink needs a gorgeous faucet, right? In addition to providing hot and cold water, the kitchen faucet plays a major role in defining the style of a kitchen. With all the designs, finishes and mounting styles available, I was surprised by how easily I chose this hi-rise bridge faucet. (The fact that I've broken countless glasses and a few coffee pots by hitting them on my low-profile faucet may have factored into this decision).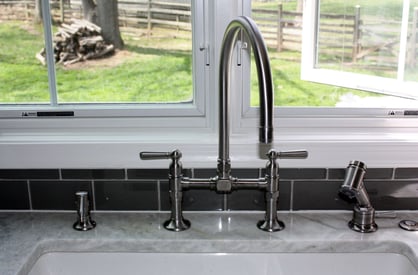 Let's not forget the bling. Knobs and pulls are extremely important accessories. I tend to prefer clean lines with just a little something extra, so the Chareau collection from Top Knobs was perfect. I think the emerald cut relates well to faucet bridge and the Tuscan Bronze color ties into the dark island cabinets [insert Phil's eye roll here].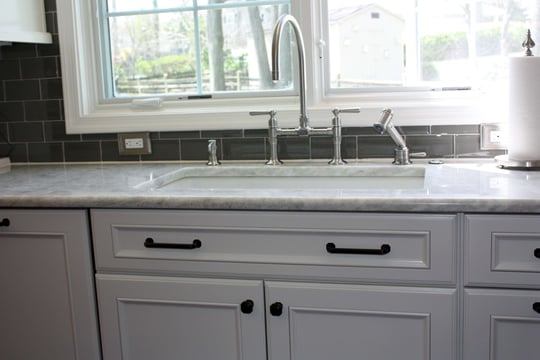 Stay tuned for my next blog where I will walk through my final selections: Countertop, tile and lighting.
And now a word from my sponsor: If you're in the market for some home remodeling, call the experts at Moss Building & Design. We will consult with you and help you explore the many possibilities for updating your home. Call 703-961-7707 to schedule an appointment for a free estimate.
In addition to blogging about all things home and family-related, Jeannine Miller manages Moss Building & Design's Community Relations Department, which includes the popular HandyMOM 101 and HandyGirl 101 workshop programs.
Photo Credit: Kohler