Understanding the Function of Your Kitchen Lighting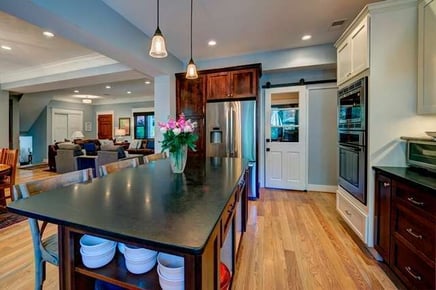 By-Madeline Pillow (MPillow@MossBuildingandDesign.com)
There are many aspects to kitchen remodeling and lighting may be an aspect that you consider at the latter end of your design plan. But this in no way diminishes its importance in your kitchen. A modern kitchen is used for many tasks. To meet those varied needs, the space can't rely on just one light source or one type of light.
The most effective lighting for your kitchen is a blend of four types:
Task
Ambient
Accent
Decorative
These layers of light allow for a look that matches your kitchen design, is conducive to social interactions and allows for utility.
Some light fixtures can provide one or two of these types of lighting. During your kitchen remodel you may find a pendant light over your kitchen island — depending on the bulb and light shade — can provide both task and decorative lighting.
Task lighting
Task lighting is necessary for getting work done in the kitchen, from reading recipes to meal prep. Important locations for task lighting are above a kitchen island and below wall cabinets to illuminate your kitchen countertops.
Ambient lighting
Today the kitchen has become the social hub of the home. More than simply a cooking space, it's now the room where the family gathers for interaction and entertainment.
Ambient lighting is important for this kind of multipurpose space. That's especially true with an open floor plan, where you want the kitchen and its lighting to fit in with the rest of your home.
Under-cabinet kitchen lights can serve double duty as both task and ambient lighting because they can add a warm glow to the kitchen. Ambient lighting also can take the form of flush-mounted ceiling fixtures or pendant lighting over a kitchen island.
Accent lighting
Accent lighting is associated with entertaining and gives the kitchen some dimension. It allows you to highlight décor in your home, such as artwork or a decorative feature in the kitchen.
Another way to incorporate a layer of accent lighting is by installing lighting inside glass kitchen cabinets, where you can display fine china or other special pieces.
Other examples of accent lighting are wall sconces and track lighting. Accent lighting is seen in the kitchen cabinet below in a kitchen renovation in Oakton, VA.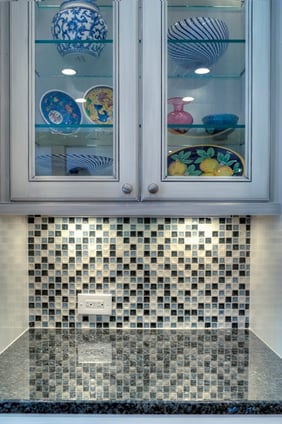 Decorative lighting
Decorative lights add drama. What becomes important with this layer of kitchen lighting is its placement in the room, and ensuring that the size of the fixture is proportionate to your kitchen. Check out the decorative lighting in this Fairfax Station, VA kitchen remodel below.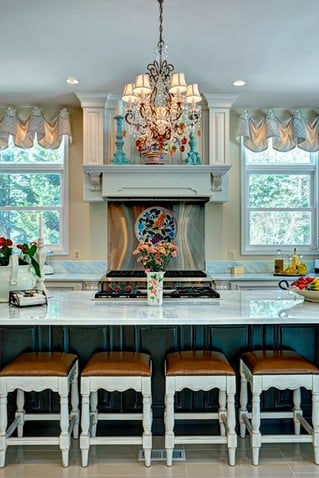 Together, these types of lighting can meet every need in your kitchen. Through task lighting, you ensure that the kitchen fulfills its primary function. Ambient lighting adds warmth, inviting family and friends to come together and enjoy the space. Accent lighting provides depth to the room by highlighting aspects of the kitchen. Decorative lighting adds the final pop to your kitchen design.
No matter the size of your kitchen, there is enough space to create these layers. In smaller spaces, this can involve combining some fixtures to provide all four types of lighting.
Remodeling Ideas with the Best Northern VA Remodeler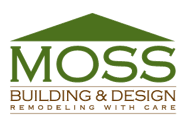 At MOSS, no project is too big or small. Our team will expertly answer any questions you may have concerning anything from additions, kitchens, bathrooms and basements to handyman services.
Get started with your plans by contacting us to set up a phone consultation with MOSS' Inside Guide or have one of our experts come to your home for a free in-home estimate at 703-961-7707.