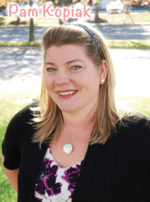 By Pam Kopiak (PKopiak@MossBuildingandDesign.com)
Don't panic! It's just a few days until the holidays and there's still a ton to do. Last minute shopping, wrapping, decorating, cooking. Ok, maybe I should panic. No, I should KEEP CALM and carry on…that's what that saying is right? I can do this. I just need to make it to Christmas Eve when I get to finish the last of the wrapping while watching Home Alone and sipping on hot cocoa. If you are in a bit of a frenzy right, here are a few tips to keep in mind.
Decoration Safety Tips
I think we all know a person or two who waits until the VERY last minute to put up their holiday decorations. I personally don't understand it because I feel like if I am going to put in the effort, I might as well enjoy it for a WHILE (not the entire year though – we know those people too). If you are one of those people or you have, "a friend" like this, here is a video from Lowe's that is helpful to watch. Just keep in mind, safety first!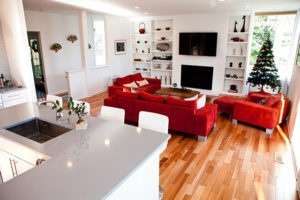 Cozy Up To a Safe Fireplace
Most people are aware that they need to have the occasional fireplace inspection or cleaning. What people don't think about is how to incorporate fireplace safety into the holidays. For example, according to The IMT Group, stockings should never be hung in front of a burning fire. This may go without saying, but do NOT toss wrapping paper in the fire. The ink of the paper can cause flash fires and toxic material to be released into the air. And always, ALWAYS, let the fireplace ashes cool completely before disposing of them!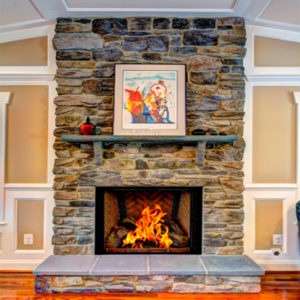 Last Minute Gift
Looking for a unique gift idea this year? Be the star of the family gathering when you give Mom the gift of a handyman for a day! Call up MOSS and purchase a "Handy Man for a Day," to knock out her to-do list. You can even download the MOSS app and access our Handyman for a Day deal for $699. That's 8 hours of handyman services. You'll be the talk of the holiday season for years to come!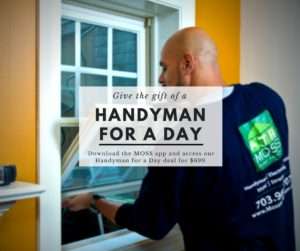 Best Northern VA Contractor
Did you know that not only was Moss Home Services just voted The Best Handyman 2017 by the readers of Arlington Magazine, but Moss Building and Design is also the reigning Best Remodeler?! Thank you so much for your support throughout the years, and we look forward to being your one stop shop for all your home improvement needs. If you have any general questions, call MOSS at 703.961.7707 or email Sales@MossBuildingandDesign.com.