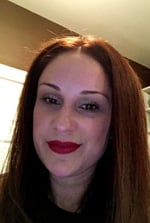 by ZHasan@MossBuildingandDesign.com
After a freak accident involving a Costco-sized Tide container, my hubby, and a malfunctioning washing machine.... it was time for me to begin my quest in designing the perfect laundry room. I loved researching all of the laundry and mudroom ideas I could find, and with a new washing machine and dryer in my sights, I began my quest in searching for ideas that would make the perfect laundry room.
Choosing the Right Washer and Dryer
For me choosing what type of machine is probably the MOST fun of the entire process. As someone who literally does 3-4 loads of laundry a day, the right equipment can make or break your laundry routine. Whether you choose front-loader vs. top loader, HE vs. traditional, steam vs. non-steam or any of the combination above. Researching what is the best value that can accommodate your family's needs starts with perusing Consumer Reports.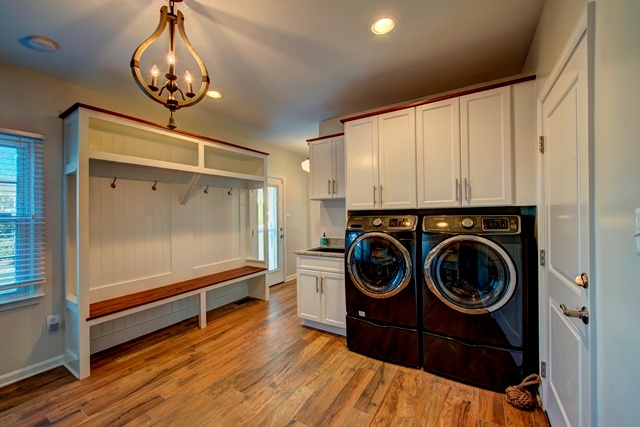 Planning Out Your Laundry Room
Being mindful of your space perimeters (big/small) you can carve out an appropriate space to fulfill all your laundry needs. Some questions to consider: How am I using this space? Is this a multi-use room? Mud-room/laundry room combinations are both common and practical if you don't have the space for both. I unfortunately am limited in the fact that I have more of a laundry closet vs. a laundry room. However, with the help of MOSS I was able to come up with appropriate inspiration to get the job done!!
Mudroom Ideas
Incorporating strategically placed design features can really add that WOW factor to the most-used room in the house. These laundry rooms also incorporated mudroom storage and cabinetry to make the space feel warm and inviting, as well as practical.
My laundry room project is slowly coming to conclusion. I ended up going with an LG top loader, steam washer/dryer (can you read the excitement in my "voice?"). I have quite literally cut my laundry time in half!! As a result, I now have more time to spend with the lovely people who GENERATE that said laundry!! Win/Win for all.
Until next time,
Z