By – Jeannine Miller (jmiller@mossbuildinganddesign.com)
You know how when you are pregnant with your first, you have all these ideas of what you will do and, more [self] importantly, what you won't do once you become a mother? Something similar happens with me at the beginning of each school year. I plan to limit screen time, do extracurricular activities to enhance learning, yada yada yada. I even pin things on Pinterest that we can do on snow days. We'll make snow ice cream, snow paint and even beautiful snow bubbles. Won't that be lovely?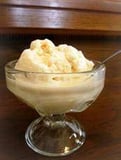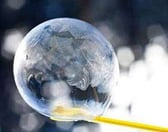 And then come the freakin' snow days. I wonder if we hadn't had a two-week winter break immediately preceding the unnecessary snow days if I would be so disgruntled. Who knows? What I do know is I CAN'T TAKE IT ANYMORE. I've got stuff to do. You know, like that little thing I like to call WORK. I can't be making snow ice cream for the fourth time this month -- ain't nobody got time for that.
I really don't want to subject my kids to endless of hours of Good Luck Charlie and, heaven help me, Jessie, but what's a mom to do? Trust me, I've tried the whole "When I was a kid, I played outside from morning till the street lights came on at night." After a few hours they hit me with the lame "But mom, we're freezing. We can't feel our fingers or toes and have icicles hanging from our noses." Whatever. Kids these days…
IF ALL THIS SNOW HAS GOT YOU FEELING DOWN, PERHAPS A MAKEOVER FOR YOUR HOME WOULD CHEER YOU UP. THE EXPERTS AT MOSS BUILDING & DESIGN CAN CONSULT WITH YOU AND HELP YOU EXPLORE THE MANY POSSIBILITIES FOR UPDATING YOUR HOME. CALL 703-961-7707 TO SCHEDULE AN APPOINTMENT FOR A FREE ESTIMATE. ALSO, CHECK OUT OUR NEWEST BLOG POST TO BE SURE YOUR HOME IS HOLDING UP FROM ALL THE SNOW WE RECEIVED THIS WINTER.
In addition to blogging about all things home and family-related, Jeannine Miller manages Moss Building & Design's Community Relations Department, which includes the popular HandyMOM 101 and HandyGirl 101 workshop programs.