By Pam Kopiak (PKopiak@MossBuildingandDesign.com)
My mother-in-law often jokes about my husband and I building a "granny shed" in our backyard for her as she gets older. She is only jesting (I hope) but she might be on to something. As more and more people seem reluctant to place loved ones in assisted living facilities, there has been a trend in the housing market to accommodate a wish for the elderly to "age in place," an idea that has gained popularity in recent years. This could mean making remodeling changes to your home to make it more livable as they age, adding on to your home to accommodate a co-living space, or it could mean adding another dwelling on the same property that is specifically designed as a "transitional home environment".
In-Law Suite in Northern Virginia
An extra guest room is nice... But that means that there is still shared living spaces. If that isn't very appealing (enough of the advice already MOM!) then maybe you should consider adding an "in-law suite" which offers your elderly loved ones a separate space, apart from the rest of the house. This In-law suite that was completed in Burke, Virginia is a great example of an in-law suite done right. The living area has its own separate entrance and feels spacious and open. This particular Northern Virginia In-law suite was featured in a Washington Post article about aging in place.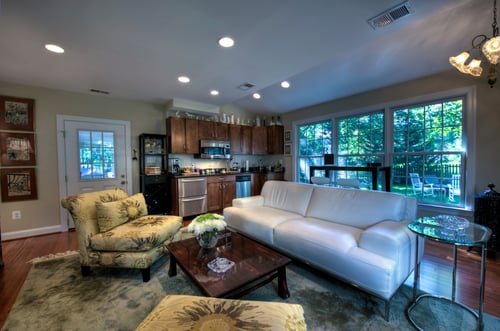 All the fun doesn't have to be condensed to one floor! To make the space feel like it is its own, a second story can be incorporated.
The stairs lead to a nice sitting area and a beautiful open bedroom.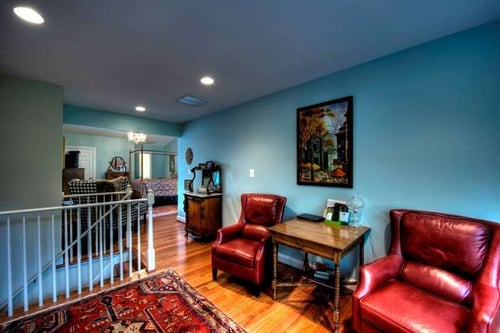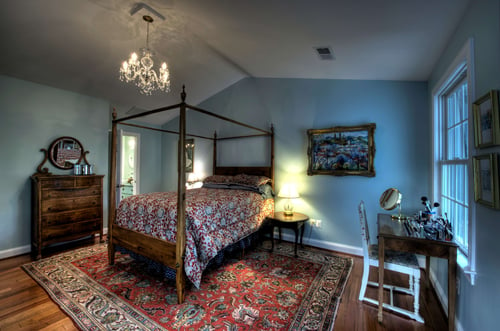 And who says the space can't be just as contemporary and luxurious as the rest of the house? Check out the gorgeous bathroom and enormous walk-in closet.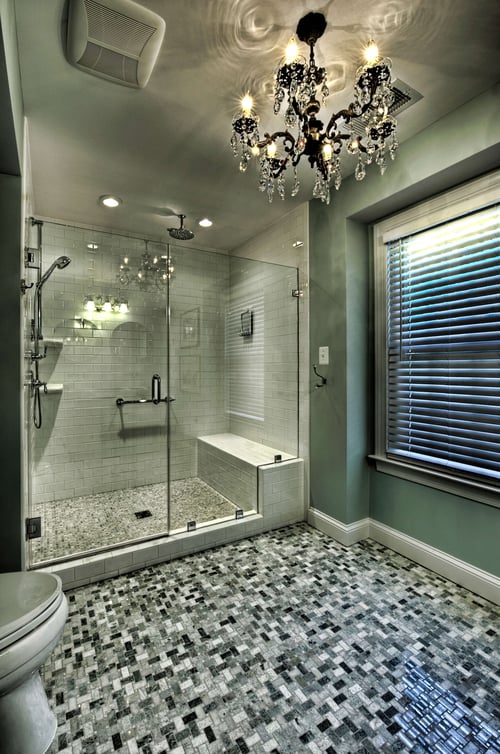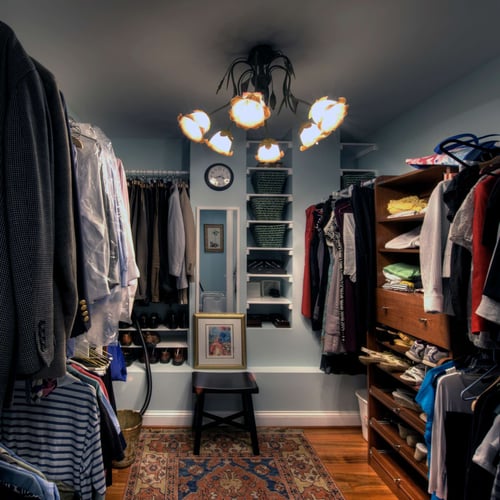 If you think a space totally separate from the house might work best for you and your loved one, check out this article about transitional homes that can be built on your property. In addition(no pun intended), here are some of CEO Jason Hampel's tips about planning an In-law suite.
The suite should be comfortable and private to foster a feeling of independence.
At the same time, it should be close and connected to the family living area.
Place the suite on the main floor so that it has access to shared living spaces without the barrier of stairs.
Incorporate wide hallways and doorways (at least 36 inches) in the suite and adjoining living spaces to accommodate wheelchairs, walkers and people walking side by side.
Integrate features that are attractive but safe and accessible, such as smooth flooring, lever handles for doors and faucets, non-skid bathroom flooring, a large curbless shower, a shower bench, a hand-held shower head, a chair-height toilet and sturdy, good-looking grab bars.
The professionals at
Moss Building and Design
are always available to answer questions and share ideas if you are considering adding an I
n-law suite
to your home. If you would like to discuss your remodeling plans or have general questions call MOSS at 703.961.7707 or email Sales@MossBuildingandDesign.com.