By- Madeline Pillow (MPillow@MossBuildingandDesign.com)
What is a Master Suite?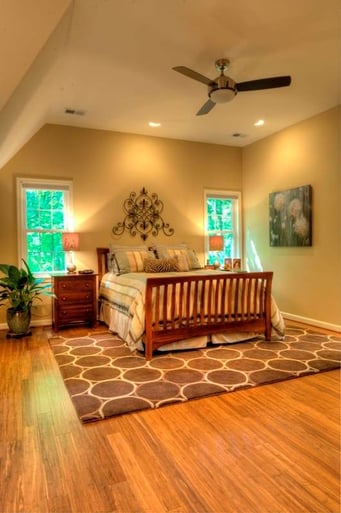 A master suite addition is the ultimate version of home escapism. It is a retreat from stress and can be your oasis of relaxation.
Master suites often include a master bedroom, bathroom, walk-in closet, and a lounge area.
The culmination of all these features is what equals a relaxing feel as there are additional spaces in your room for a number of tasks. For instance, don't bring your work into bed with you! With the addition of a lounge area or office space, you can mentally keep your work separate and get better rest in the process!
A master suite bathroom will give you and your other half enough room for separate toiletries and the ability to get ready in the bathroom at the same time if necessary. The suite will also provide ample storage and closet space that you might be missing.
In this Oakton, VA master suite, the homeowners also made use of the hallway in the suite for books and extra storage.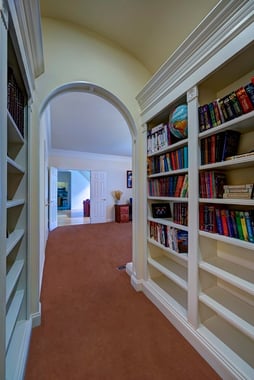 Creating a Master Suite Addition
In an article with Angie's List about 2015 remodeling trends, co-owner, Jason Hampel discussed how homeowners are interested in stacking their needs, literally.
If you are interested in a remodel with good value in terms of budget and space, condense space through stacking. This means creating a kitchen bump-out with a master suite over top.
As Jason notes in the article, "The benefit to that, efficiency wise, is you have one foundation, one roof, but you have more living space."
Master Suite in Northern Virginia
If this layout wouldn't work with your existing home, consider other alternatives with the stacking plan. Another idea would be to create a master suite over a garage. Any alternative to creating a new home foundation will save on your remodeling costs.
In this home in Oakton, VA, seen in the first picture above and the one below, the master suite addition was placed over the garage to create a space that met the family's needs and kept them within budget.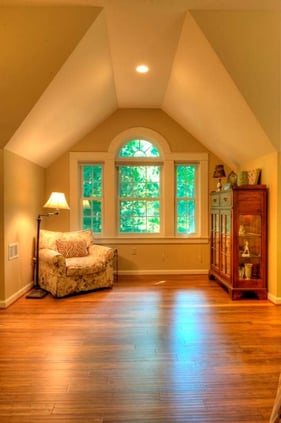 Top Northern VA Contractor
Interested in a master suite for your home? Contact the experts at MOSS to go over your ideas and see what would work best for your home improvement needs.
Call us at 703.961.7707 to get started!