By – Jeannine Miller (jmiller@mossbuildinganddesign.com)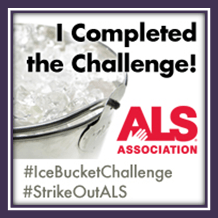 I just read that the Ice Bucket Challenge ALS donations have hit the $50 million mark. How awesome is that? Not only are good people everywhere donating to a worthy cause, but they're providing me with endless entertainment.
If you know me, you know it's not the nicey-nicey, pretty-pretty videos that I love – I prefer the fails. Click below to see a bunch of great ones.
In addition to the fails, I am truly humored by a few different types of people I'm seeing over and over. (I hate to stereotype, but it really does save time.) I've enlisted a few folks you may recognize to show you what I mean.
The girl who loves an excuse to show herself in a bathing suit.
https://www.youtube.com/watch?v=bZREB3el6m8&feature=youtu.be
The good ol' boy who may have had one too many sips from the jug before taking the Challenge.
https://www.youtube.com/watch?v=Twh4MH2AeOs&feature=youtu.be
https://www.youtube.com/watch?v=5mzi9dIW85I&feature=youtu.be
https://www.youtube.com/watch?v=Aohk17lujBw&feature=youtu.be
All silliness aside, it's great to see people come together to support a good cause. Each of the Miller goofballs shown above will be making a donation to the ALS Association in memory of Kenny Duane, a fun guy who would surely have made a hilarious video. Join me!
And now a word from my sponsor: If you're in the market for some home remodeling, call the experts at Moss Building & Design. We will consult with you and help you explore the many possibilities for updating your home. Call 703-961-7707 to schedule an appointment for a free estimate.
In addition to blogging about all things home and family-related, Jeannine Miller manages Moss Building & Design's Community Relations Department, which includes the popular HandyMOM 101 and HandyGirl 101 workshop programs.