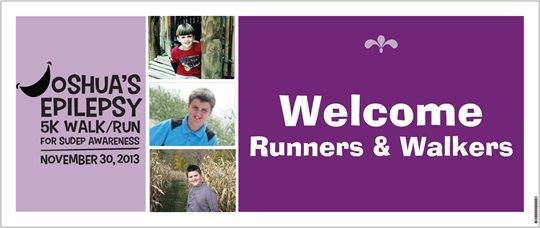 By – Jenn Zschunke (jzschunke@mossbuildinganddesign.com)
I was fortunate to be a part of a great, local event over Thanksgiving weekend. The Joshua Newman Epilepsy 5K event honors the life of Josh Newman, a beloved Fox Mill Elementary 6th grader who passed away from Sudden Unexplained Death in Epilepsy (SUDEP). The 5K began informally a few years ago in Herndon, VA, as friends and family began running a 5K around Fox Mill Estates, where Josh's family lived. Just two years ago, with a boost of support from Josh's friends, the run has become an annual event.
This year, 2013, officially marked the second Josh Newman Memorial 5K. On November 30th, neighbors, friends, and community sponsors remembered Josh and raised funds for the Danny Did Foundation. Headquartered in Chicago, the Danny Did Foundation raises awareness and funds for SUDEP. The foundation is devoted to seeking out seizure detection and seizure prediction devices as well as other technologies that may assist in preventing deaths caused by seizures.
As a company, Moss was proud to help sponsor this year's race. For myself, I was fortunate enough to be able to participate in the race with my family, not only to demonstrate our company's commitment to community involvement, but because this is my neighborhood and my children's school. I feel an affinity to my community and being involved with my family can only drive home to my boys what it means to be a good neighbor and to give back because we can.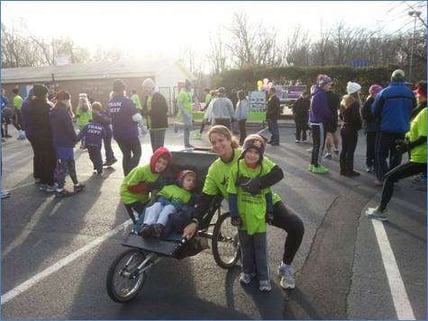 I am also proud to note that my 7 year old ran a 28:22 and my 5 year old a 31:05. The challenge is on for future years!
Jenn Zschunke is a part of the Community Relations department at Moss Building and Design. She plans HandyMom 101 workshop and coordinates philanthropic activities in her local community.