Yes, spring cleaning, gardening, home tips… there's an app for that.
It's very exciting to be a guest blogger; however, it's a bit stressful too. I thought the best thing to do was to share with you what I know… technology and home services. So I scoured the internet to come up with what I think are very cool and helpful apps and websites.
The list ranges from 6-second home improvement vines (video) to a spring-cleaning, home- inventory apps to a virtual 3D home planner.
Have some fun with them and if you come up with any of your own, please let us know. Moss is always looking for good apps and websites to recommend to our clients.
Is it possible to learn something in 6 seconds? Lowe's thinks so. The retailer has created vines called "Lowe's Fix in Six" which offers simple, everyday home improvement tips. The subjects range from cleaning rusty knives to keeping squirrels away from your plants.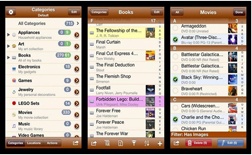 Here's a test: Think about all the stuff you have at home. If something were to happen (house fire, robbery, natural disaster), would you be prepared with an accurate home inventory list of all your items? No? Me neither. But for peace of mind, purchasing the right amount of insurance coverage or just plain organization, this app is for you.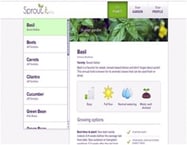 Here is a list of apps to help you with your garden. Some apps serve as a digital catalog for your favorite flowers,while others recommend seeds and equipment for beginners. And yes, there is actually virtual greenery. You can tend to your plants on-screen or have tech do all the work for you with smart flower pots like Wi-Fi sensors that monitor your soil stats…so much for green thumbs.
The Better Homes and Garden Arrange-a-room allows you to customize the shape of the room, add furniture and place it how you would best enjoy it, tweak the colors how you see fit and, once you are happy with it,you can share your room with friends and family in a variety of ways online.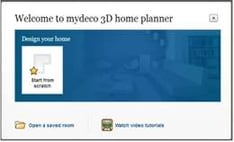 This one is really dangerous. Not only can you create virtual 3D rooms,but with a touch of a button you can find locations to buy the products you work with.Then, so you are not spending money alone, you can share the products with your friends via Facebook. It's always nice to have a shopping buddy.
Watch your home design ideas come to life within a photograph of your own space by experimenting with high-quality 3D models of real products. You can do things like create a 3D home design, try out paint colors, and place real furniture in your rooms including rugs and paintings. Even get advice or connect with a professional designer to get answers to your questions.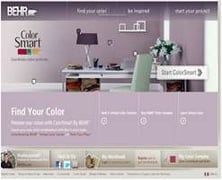 Picking the right paint color can seem impossible,especially if it's already on your wall and you can't stand to look at it.Now with Behr's color smart program, you can easily match colors to coordinate a room's look and feel. Behr offers many color suggestions to match paint.Discover new way to paint a room and share with your friends on Facebook and Twitter.