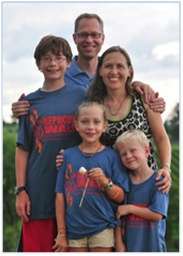 The Buermeyer Family. Daughter Allie is currently in remission from FSGS, a rare kidney disease.
Moss Building & Design Supports Local Family's Efforts at NephCure Foundation's 2013 Wine Tasting and Silent Auction

By – Jenn Zschunke (jzschunke@mossbuildinganddesign.com)
In December 2009, 7 y.o. Allie Buermeyer was a healthy, active and fun-loving little girl. This all changed when she awoke one day with extremely swollen ankles and legs. Within a month, Allie was diagnosed with the rare kidney disease FSGS, which can lead to eventual kidney failure. Allie's kidneys were not filtering properly so protein was spilling out and her body was retaining fluids. Thankfully, with a number medications over a period of eight months, Allie's body responded and she began to act and feel more like herself. By October 2010, she had reached full remission. This was not reached lightly – she had been hospitalized so much that she missed the entire second half of her second grade year.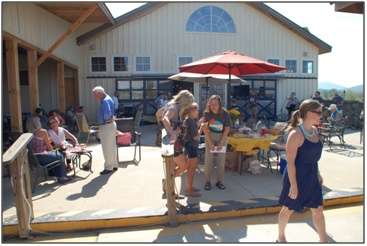 While Allie is still in remission, her family knows that only 25% of children remain in remission. The NephCure Foundation estimates that there are currently 19,306 people living with end-stage-renal-disease (ESRD) due to FSGS. About half of FSGS patients who do not respond to steroids go into ESRD each year, requiring dialysis or transplantation. Approximately 1,000 FSGS patients a year receive kidney transplants; however, within hours to weeks after a kidney transplant, FSGS returns in approximately 30-40% of patients (source: The NephCure Foundation).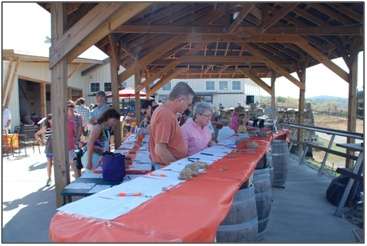 The Buermeyer family began Allie's Hope to help the NephCure Foundation fund better treatment options and to find a cure. At the moment, there is no known cure for FSGS. Allie's parents, Curt and Nikki, have organized a Walk and a 5k for the Foundation as well as the annual wine tasting.
Moss was honored to attend this year's NephCure Foundation Wine Tasting and Silent Auction at Barrel Oak Winery in Delaplane, Virginia. Over the course of a beautiful afternoon, over $10,000 was raised for the NephCure Foundation. We were thrilled to attend and share in this amazing fundraising event and to donate a Handyman For A Day as a Silent Auction prize. For more information about the Buermeyer family and Allie's Hope, please visit allieshope.com/index.html.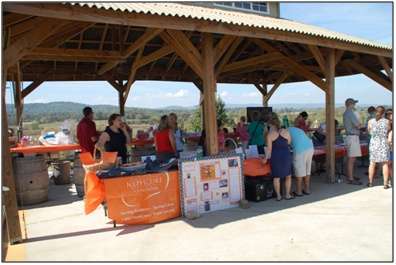 Cindy Workosky, winner of the MOSS Handyman For A Day, was thrilled to support Allie's Hope and is excited to use her Handyman hours around her house!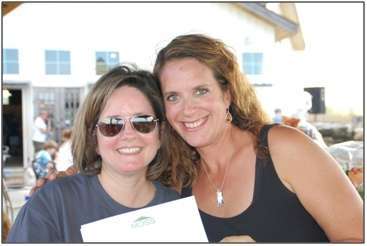 Jenn Zschunke is a part of the Moss Building & Design Community Relations department. She plans HandyMom 101 workshop programs for Moss and coordinates philanthropic activities in her local community.