Adding Additional Space to your home with an Over the Garage Addition
We are kicking off our Home Addition Series with over garage additions. We will talk about the benefits as well as look at an over garage addition in Centreville, VA. Please send us any questions you may have regarding your home addition.
Over garage additions are a great way to add some extra space to your home. Commonly used for master suites, over garage additions can range from a spare bedroom to a playroom for children. Additions over garages offer several benefits for homeowners.
The Benefits of Adding an Over garage Addition to your Northern VA Home
Here are five benefits of adding an addition over your garage:
One great benefit is the fact that you won't lose any of your yard space. If you need a little extra space, but are tight on yard space, an over garage addition may be a great answer for you!
An over garage addition is cost efficient. If you want a bigger bedroom or additional space, but don't want to spend a ton of money on a bigger addition, then an over garage addition will give you the extra space you need at a much lower cost.
It's easily customizable. Whether you are in the need of an in-home office, a bigger bedroom, or playroom, you can customize your new space to fit your family's needs.
Additions over your garage have a big impact on curb appeal.
It increases your homes resale value.
Over garage Addition in Centreville, VA
This family in Centreville, VA loved their location, but needed additional space. After some debate they decided an addition over the garage would be the best solution for them. Here is what their home in Centreville, VA looked like before their addition: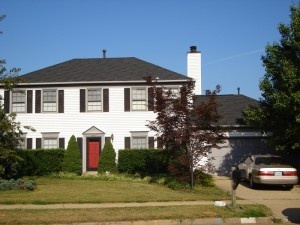 As you can see, there is currently nothing above the garage and it looks like a perfect place to add more space! Below is the final product with their new over garage addition: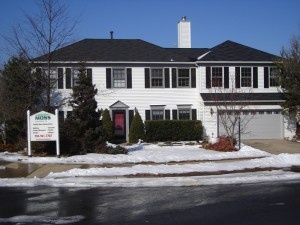 The addition over the garage really adds to the curb appeal of their home in Centreville, VA. The family took advantage of their new space by making it into a master suite.
If you have any questions about your home addition, please contact Moss at 703-961-7707 and stay tuned next week for our next post in the Home Addition Series.
Moss Building & Design
Moss Building & Design is an award-winning remodeling company in Northern Virginia. We specialize in home additions, basement remodeling, and kitchen and bathroom remodels. As an established Virginia contractor we know what it takes to transform your house into the home of your dreams. As a result of the countless requests by Moss Building & Design customers who already know and trust the Moss name, we also offer home services including plumbing, electrical, handyman, tile, roofing & siding, structural work and much more.