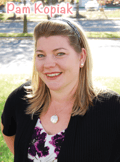 By Pam Kopiak (PKopiak@MossBuildingandDesign.com)
Nooks and crannies. I am not talking about English Muffins here (sorry if that is a dated reference but a lot of you out there will get it). I am talking about the spaces in your home that don't necessarily have a purpose. I am looking at one in my house right now – the area where my future "mudroom" will be at the back of my kitchen. Right now it just houses a bench with my sewing supplies strewn across it and a pile of shoes underneath (only one pair of which is mine – go figure). Here are some ideas as to what can be done to maximize these areas.
Rounding The Corner - With Built-Ins
Who says a corner is just a corner? If you can, cut into that wall (Disclaimer: not you yourself but a licensed contractor) and create some built-ins like this MOSS customer in Oak Hill, VA to add character to the space. You would finally have the space to display that beautiful heirloom vase you got from your mother years ago. Or in my case, the clay pottery that the kids keep bringing home from school (yay artwork!)
Office Space – NOT The Movie
Another thing you can do is set up a desk area. This MOSS customer in Arlington, VA did just that in her kitchen (FYI – this home will be featured in the Tuckahoe Home and Garden Tour this upcoming weekend). Perfect idea – so close to the coffee maker! Think of how much work you could get done in that space!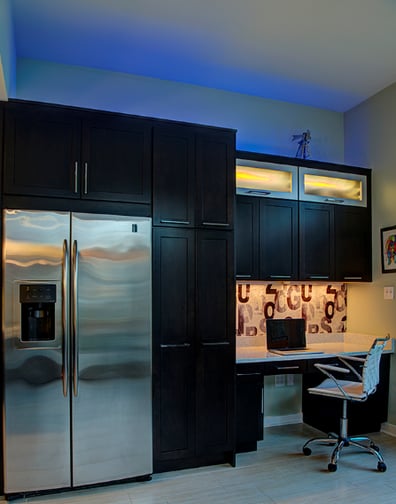 Call It A Day – Grab Me A Glass
And then there is the good old wet bar. A small area like the one below is perfect for setting up shop with some refreshing drinks at the end of a long morning day. Perfection.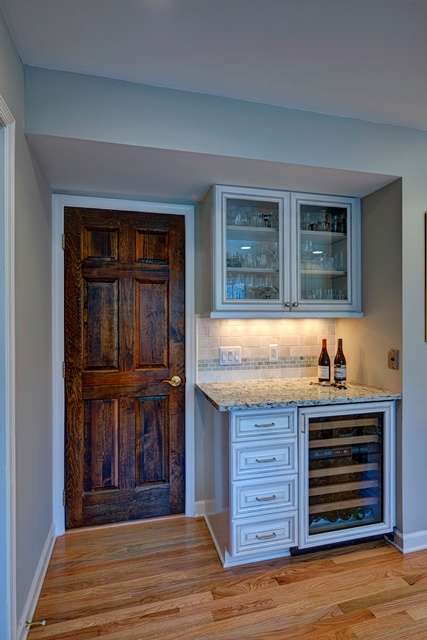 If this has inspired you, the professionals at Moss Building and Design are always available to answer questions and share ideas. If you would like to discuss your remodeling plans or have general questions call MOSS at 703.961.7707 or email Sales@MossBuildingandDesign.com.
Give us a Call: 703.961.7707
Send us an email: Sales@MossBuildingandDesign.com
Get Inspired: Portfolio