Home Improvement Just in Time for Fall
Now that we are entering October it's the perfect time, not only to get interior home improvements off your list, but also to focus on the exterior. The mixing of autumn and winter months in Northern VA in recent years has often created uncertain weather. But by creating a list of these improvements, your home will be ready for winter and maintain great curb appeal. Some of these items may include:
Mow your Lawn
You'll want to cut your lawn a final time before winter. Cut your lawn shorter to ensure that your lawn stays free of disease. It will also help with leaf accumulation as a shorter lawn will make it harder for leaves to attach.
Fix Cracked Concrete
Cracks in your concrete will only get worse with the colder weather in the winter months. Take a look at your driveway, walkways or concrete steps that might be showing signs of wear. You can fix these problems with caulk so just make sure the surface is dry before applying. You'll want to be sure you allow a day for it to dry.
Trimming Plants in your Yard
A big difference in making your home exterior appealing is cutting back foliage in your yard and getting rid of dead limbs.
During the fall, you can trim your perennial plants so that they will come back healthier in the spring. As well you can divide plants that are crowding each other. By separating these plants, you can create space for more flowers.
Dead limbs are a hazard any time of the years, but especially as winter approaches, it only takes a plunge in the temperatures and a few snowfalls for these branches to become a danger to your family, vehicles, and home. Larger branches should be dealt with by a professional, but smaller branches that are cracked or loose can be handled by homeowners.
Northern VA Home Improvements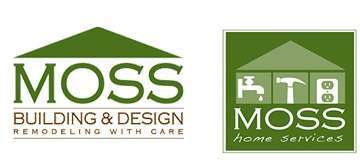 If you'd like to learn more about home improvements for your Northern VA home, please call Moss at 703.961.7707 for a free estimate. We specialize in home additions, basement remodeling, kitchen remodeling and bathroom remodels. As an established Northern Virginia contractor , we know what it takes to transform your house into the home of your dreams. As a result of the countless requests by Moss Building & Design customers who already know and trust the Moss name, through Moss Home Services, we also offer home services including plumbing, electrical, handyman, tile, roofing & siding, structural work and much more.
Tagge