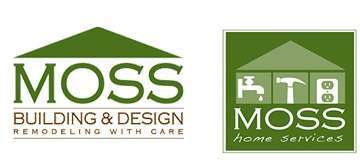 At Moss, we are celebrating our 13th anniversary since being founded by Co-Owners Pete Hampel and his son, Jason Hampel, on July 23, 2001. Our company grew in 2003 with the addition of Co-Owner and Jason's brother-in-law, Justin Schopp.

Moss was founded on the nickname of Pete's father, Paul Francis William Hampel Jr. The nickname came from his four children and is derived from the fish, mossbunker. Mossbunker was bait used in crab traps during family vacations to the Jersey Shore. As the children were occasionally called "bunkie" (a 1940's term meaning friend), it was concluded by the children that their father must be "Moss".
Over the years, our company has evolved to include Moss Home Services, our home improvement division, in 2010.
Since then, we have watched our company grow in the number of staff, clients, and new products and technology such as our Moss App which was released this year.
The owners appreciate looking back on all that has been accomplished through Moss and are especially proud of the culture that pervades both the staff at Moss and their clients.
"We are so very proud of what we have accomplished throughout the years. There is an added sense of accomplishment that our company was founded on the ideals of my father creating the Moss culture that makes us so unique in the remodeling industry," says Co-Owner, Pete Hampel.
It is our Moss culture that keeps the feeling of family at the company but also centers the focus of the company on why it all started which was for the clients and their experience.
"With any company, there are adjustments along the way to tighten the process and streamline results. Since our start in 2001, Moss has never changed our commitment to our customers. This is because Moss' focus has and always will be directed primarily to the client and their experience," says Co-Owner, Jason Hampel.