A Look Into An Addition in Oak Hill, VA
Moss Building & Design has been in business for over a decade. In that time we have become known for our high quality work and seamless processes. The owner of this beautiful home in Northern Virginia chose to work with Moss because of our high quality reputation. The homeowner was confident that we would exceed their expectations and turn their vision into a reality that they can enjoy day in and day out.
The family decided it was time to remodel because they felt they needed more space. They have three grandchildren and wanted more space for them, and they wanted to entertain and have a place that could be the social hub of their home. With their previous floor plan there was no designated area for everyone to come together.
We took the space that used to be the kitchen and dining room and transformed that into a bigger kitchen that nearly doubled in size.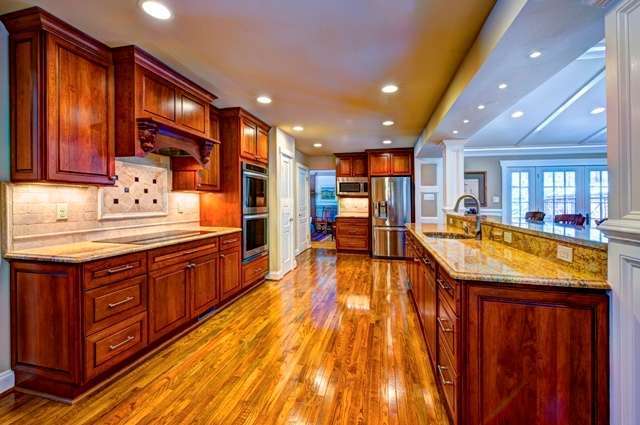 This kitchen remodel includes ample amount of storage space and gives the family a great area to entertain others. It's very open so traffic can flow freely from the kitchen into the great room. In the original floor plan, there was a wall where the kitchen island is now located. We removed the wall to create the new great room.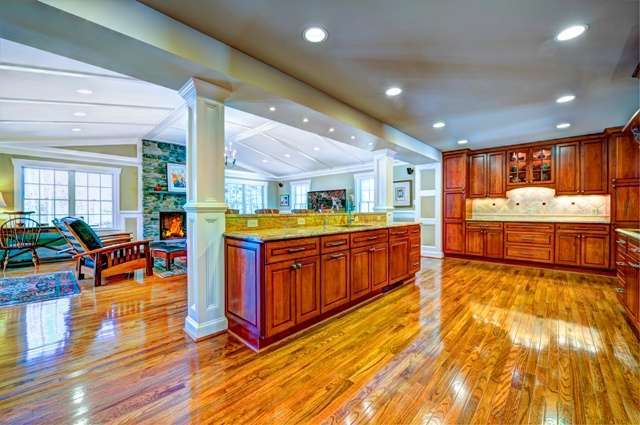 The great room included custom made trim by our Moss team. The Moss team went through several different possibilities of trim options to be sure the homeowners received the design they had always wanted. The homeowner knew they wanted elaborate trim, but worked with the Moss team to determine the exact design. They love the elegant look of the trim molding and love their new renovation. They wanted high-quality and high-end work and Moss delivered. This beautiful area is truly a show piece for all those who spend time in the home.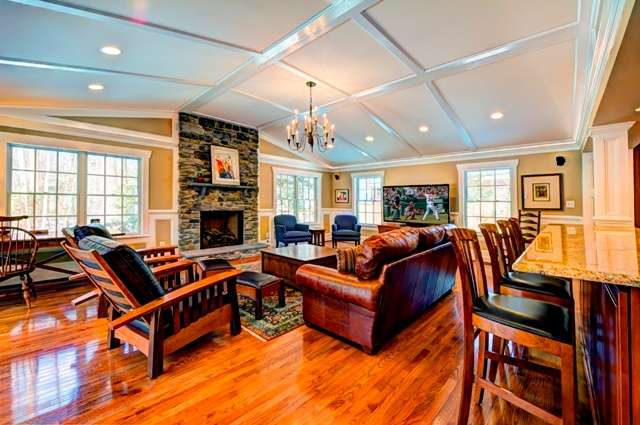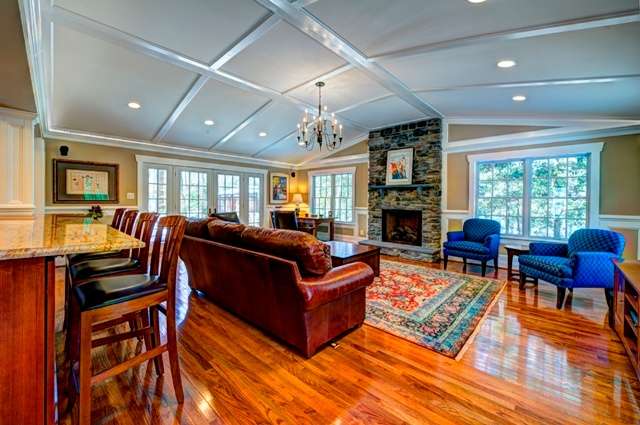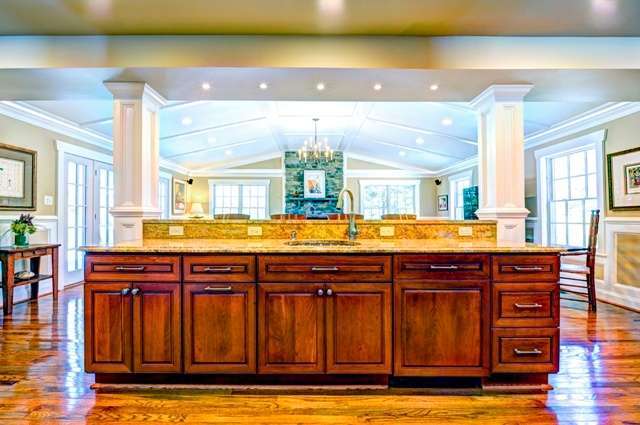 With custom trim, great decor and an open floor plan, this home is now ready for entertaining. More importantly, we were able to exceed the homeowners expectations with our commitment to high quality and customer care. Now the family has the home they have envisioned. Here's what the homeowner has to say about working with Moss: "The results are beyond exceptional. The Moss team did everything possible to make our experience a positive one. The quality of the workmanship is superlative, and changes and refinements were always accommodated."
Northern Virginia Remodeling
Moss Building & Design is Northern Virginia's top remodeling contractor. Not only do we deliver high quality work but we also provide a seamless experience for our clients. If you have any questions about your remodel or if you would like a free estimate call us at 703.961.7707 or email us at Sales@MossBuildingandDesign.com and we will get you started on your remodeling process.