Adding a second story to your Northern VA home
So you've decided that you need more space, but you don't want to sacrifice any more of your backyard... What do you do? Well, a great solution is to build up! Adding a second story to your home will give you the room you need for spaces like play rooms for your kids, guest bedrooms, in-law suites for your parents and much more.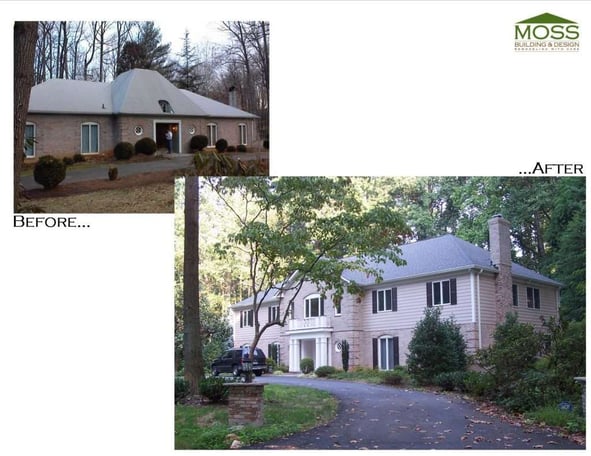 The benefits of a second story addition
There are a wide range of benefits for adding a second story addition to your home.
As mentioned earlier, you don't have to compromise your yard space. You'll be gaining an entire second level without losing any of your yard.
It's cost efficient. With a second story addition the foundation is already in place. So you don't have to pay for a new foundation or deal with a lot of issues regarding zoning or property problems.
It will change the entire look of your home—and YOU are in control of that. That dream home that you've always wanted? Here's your chance to have it. You are in control of customizing the second story of your home to fit your personal needs. By adding a second story your home will receive a dramatic makeover.
Resale value. Resale value dramatically increases when you add a second story to your home.
Should I add a second story addition to my home or just buy another house?
The question of whether or not to sell or renovate is one we get asked often. Especially if you are considering a large remodel like adding a second story addition to your home, you may be wondering if you are going the best route. Many people like the location of their home and don't want to uproot their family and relocate.
Here is the 'Move or Remodel' Formula:
Take what you think you can sell the home for and add the remodel value.
Subtract 10% for the realtor and moving costs.
See what's on the market in that price range and evaluate the deficiencies of the homes in that price range.
If the houses are more expensive than what it would take to remodel your home, then you should invest in renovotating rather than selling.
Arlington, VA Second Story Addition
Below is a photo of a one-level home in Arlington, VA. This home looked like the others in the neighborhood. As time went on the family found themselves needing more space. With limited yard space, they knew they had to build up with a second story addition.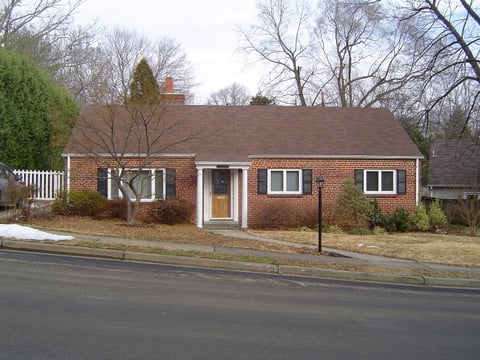 They called us and we came out and transformed their Arlington house into the two-story home they desired.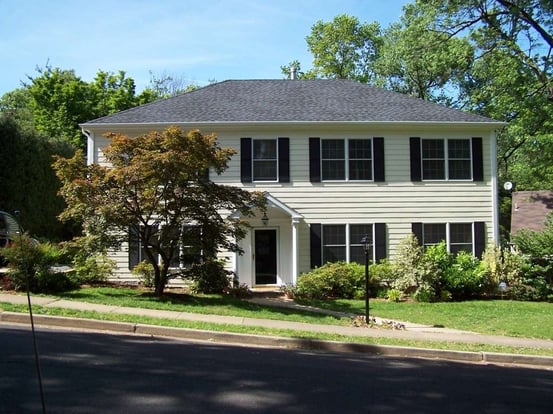 The home they originally lived in had very little space for their family. They added 4 bedrooms and 2 bathrooms in their new second story addition.
Addition in Fairfax, VA
This family in Fairfax, VA loved the neighborhood they lived in and had a large piece of land that they didn't want to leave. However, they needed more space. They decided to add a second story addition. Here's a look before the remodel of their Northern VA home: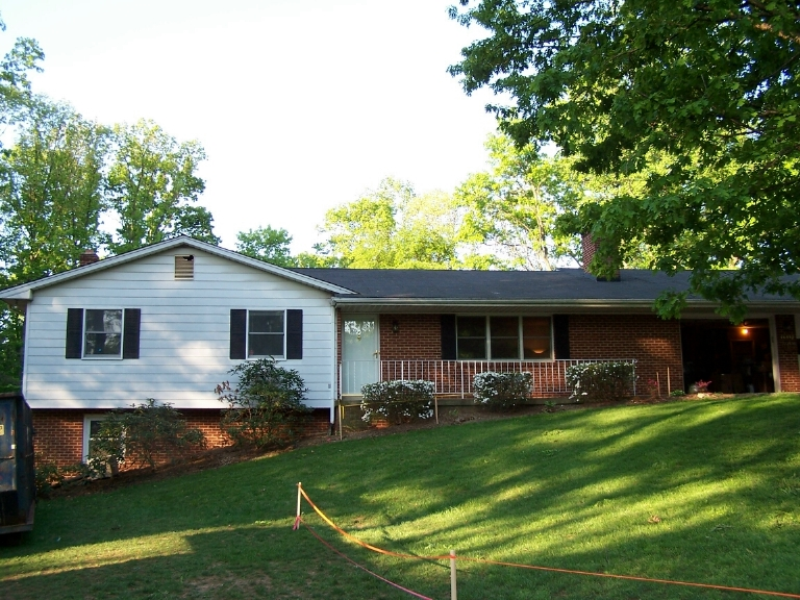 Moss Building & Design went in an added a new level to the existing home that the family turned into bedrooms. They were able to save money by building up as opposed to out. Not to mention their resale value also dramatically increased. This family also lived in the home during the entire remodel. The story addition really changed the look and feel of this home in Fairfax, VA. Here's a look at the final product: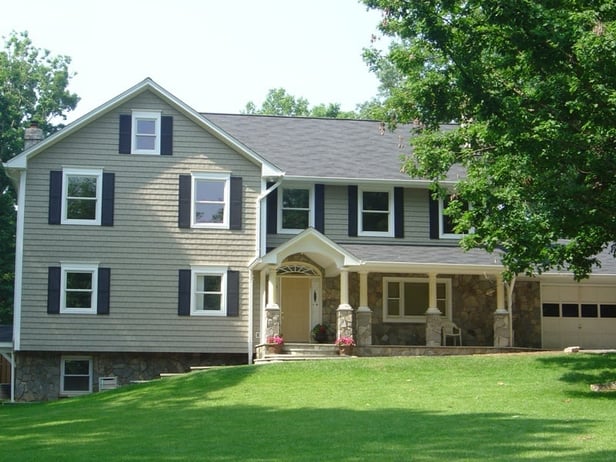 Top Northern VA Remodeling Company
All in all, it comes down to personal preference. If you are ready to have the additional space and be cost efficient without having to sale your home and relocate OR lose yard space then a second story addition is for you. Moss Building & Design specializes in remodeling additions, kitchens, bathrooms and basements in Northern Virginia. Moss Home Services can help you with any home related request from roofing & siding to handyman and tile work. If you have any questions about adding a two story addition to your Northern VA home or would like a free estimate call us at 703.961.7707 and we'll be happy to help!