Creating the Perfect Backsplash for Your Kitchen
Your kitchen backsplash can give your Northern VA kitchen remodel personality. It's a great way to add a little flair to your kitchen remodel, especially if you have stayed within a creative boundary throughout the rest of the kitchen. The backsplash is a great way to let your creativity shine through. Chose from large or small tiles, metallic's, multiple colors and much more to get the kitchen of your dreams. I think creating a backsplash is one of the most fun parts of remodeling your kitchen.
Northern VA Kitchen Remodels
Backsplashes range from completely original and unique to being more on the safe side. Below are some great backsplashes we've done in kitchens in Northern Virginia.
This kitchen remodel in Oak Hill, VA has a beautiful backsplash that really coordinates well with the rest of the kitchen to give it a modern look.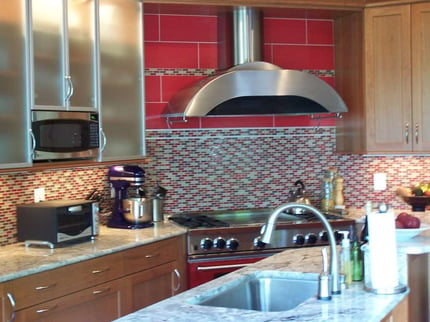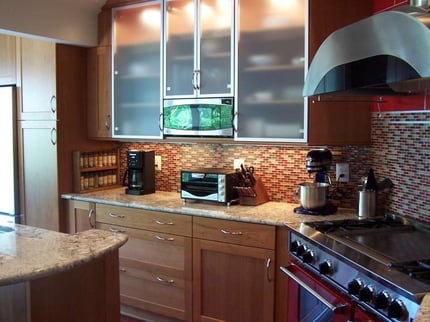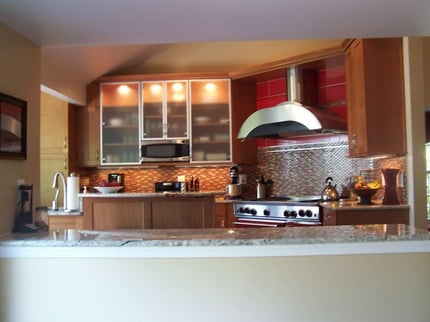 This Arlington, VA kitchen remodel also has a very colorful backsplash that utilizes the red, blue, white and grey that is found in the rest of the home. This backsplash adds a little something to an otherwise Rustic style kitchen.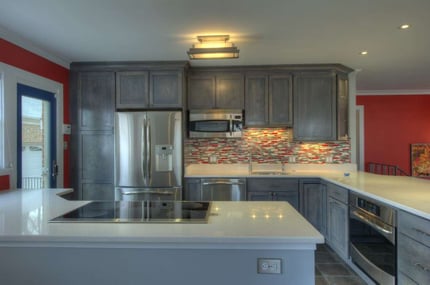 Now that we've looked at some colorful backsplashes that use small, rectangular tile lets look at some other styles!
This kitchen remodel in Oakton, VA uses bigger, square ceramic tiles for a more traditional look all around the kitchen, but adds a little something more decorative behind the stove.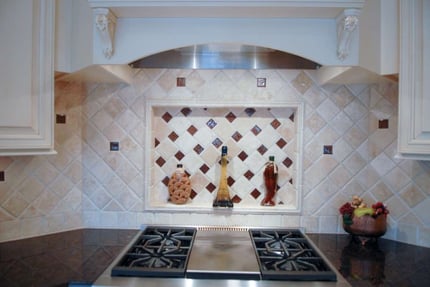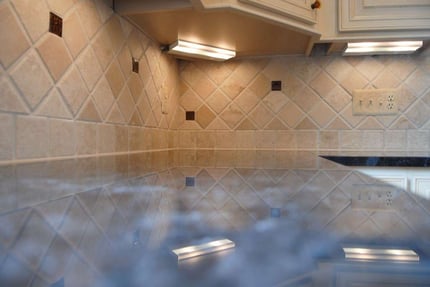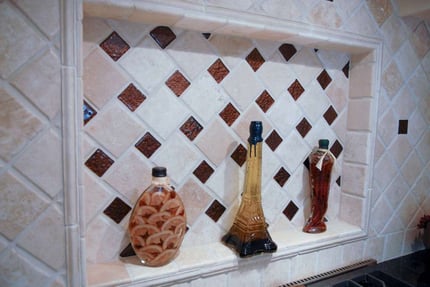 Another Northern VA kitchen remodel uses carrara marble around the entire kitchen giving it a very clean, sleek look. It coordinates well with the granite counter tops.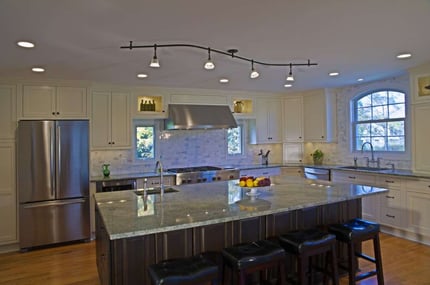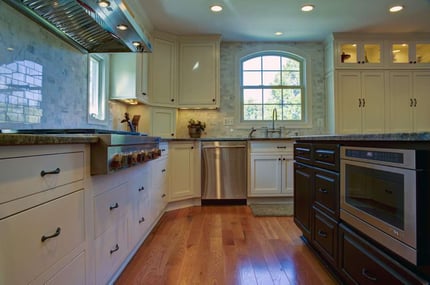 Award-Winning Kitchen Remodelers in Northern VA
Kitchen backsplashes are a great way to get creative with your kitchen remodel. You can think outside the box or go for a more traditional look-- there is no right or wrong design (within reason). J If you'd like to learn more about remodeling your Northern VA kitchen call us at 703.961.7707 for a free estimate. We specialize in home additions, basement remodeling, Northern VA kitchen remodeling & bathroom remodels. As an established Northern Virginia contractor we know what it takes to transform your house into the home of your dreams. As a result of the countless requests by Moss Building & Design customers who already know and trust the Moss name, we also offer home services including plumbing, electrical, handyman, tile, roofing & siding, structural work and much more.