Using MOSS Online During your Home Improvement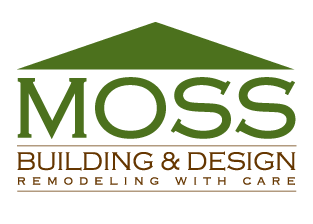 In September 2013, we announced the use of a new tool, Moss Online (MOL), to help our clients get a transparent look at their project. This project management tool allows another way for clients to communicate with the Moss team, and to oversee all the components of their job.
How Northern VA Residents Use Moss Online
From work schedules to approving change orders, our clients use Moss Online to keep everything organized in one place which ensures a smooth process.
As a customer, you will be able to communicate with your team on MOL including your Project Manager and Customer Care Manager. While your Project Manager handles the everyday managing on your project, your Customer Care Manager is your advocate throughout your home improvement. They will assist you with everything from selections to navigating MOL.
One of our Customer Care Managers, Kristen Corbett, sees the addition of MOL as a way that communication has been streamlined. "MOL has allowed for the client and the MOSS team to work together and for both parties to have the information they need on a project by simply just logging in."
An important aspect of MOL is the overall view that clients get of their project. This comes in handy when managing change orders both for the client and the Customer Care Manager. For clients, this prevents the snowball effect of the price getting higher with additional change orders because orders need to have client approval before Moss can move forward with the work. For Customer Care Managers, the tool helps them keep track of items that have been purchased and what items are left.
Clients have found the tool to be a helpful asset by compiling in one place all the components of their project.
"Using [the] online tool was really easy. I was able to approve the design, selections and change orders at my convenience without the hassle of the exchange of any documents (although they will provide paper copies if needed)". --Lora
Northern VA Home Improvement
With Moss Online, clients can be confident in the project management of their remodeling project and stay informed easily of any and all developments. Such organization allows homeowners to be sure of their progress and management of the project.
Moss Building & Design specializes in remodeling additions, kitchens, bathrooms and basement remodels. We also offer help with your home improvements through Moss Home Services which includes electrical, plumbing, handyman, roofing & siding, structural work and much more.
If you have any questions about our project management tool, Moss Online, or your remodeling ideas, we offer free consultations! We understand that the remodeling processes should be stress-free and we strive to make that possible for you by developing new software and implementing new ideas that allow you to enjoy the final product but the process along that got us there as well. Call us today at 703.961.7707.