Options Include Installation of James Hardie Siding

By – Jenn Zschunke (jzschunke@mossbuildinganddesign.com)
Moss Home Services, is Northern Virginia's premier installer of James Hardie siding. In addition to siding installation, we are happy to provide our clients with a variety of professional services ranging from typical "to do's" around the house to plumbing, structural work, roofing and siding. Moss Home Services has teamed with James Hardie to offer some of the most durable and beautiful siding available in today's market.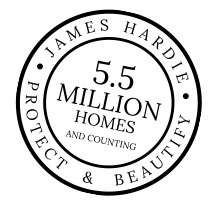 James Hardie Offers Un-Matched Siding Options
Moss Home Services has the complete James Hardie line at our disposal. Not only can we help you select the right James Hardie Siding for your home, but our teams are expert installers. HardiePlank® lap siding is the most popular brand of siding in America and can be found on over 5.5 million homes. With its strength, beauty and durability, HardiePlank® siding enhances and protects homes.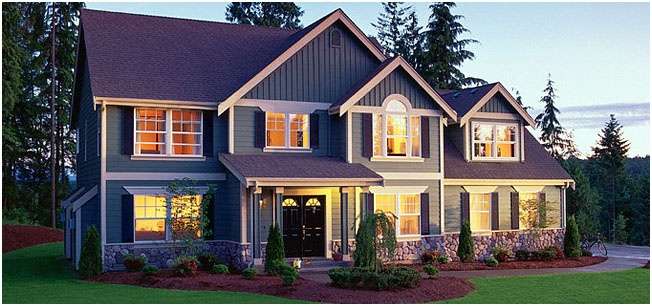 Photo courtesy www.jameshardie.com
We pride ourselves on offering competitive pricing to our Northern Virginia-based clientele. With regards to our core philosophies, we aim to create customers for life and, in that vein, have developed a variety of payment options so that all those interested in our premier handyman services can reap the benefits.
Payment Plan Options
Are you worried about the cost of changing your siding? In the long run, changing your siding can only benefit you and increase your home's value. In the short term, Moss Home Services is pleased to be able to offer the following payment options:
If approved, Moss Home Services clients can enjoy a variety of payment options, including no interest and no payment for 6 months to 12 months ($1,000 up to $45,000) with applicable restrictions¹, as well as a 6.99% reduced interest rate loan for either 5 or 10 years ($3,500 up to $45,000)².
With a few simple steps as outlined below, you can rest assured that your home's exterior will be updated and that you can budget for the expense.
How to apply:
Step 1: Call the Express Loan Program, 866.405.7600, and choose option 1
Step 2: The lender will ask you for our dealer ID# 8437
Step 3: Provide the lender a loan promotional code (found in the options above)
Step 4: If approved, EnerBank will mail you loan documents including two "Payment Authorization Forms"
Step 5: Sign the first Payment Authorization Form to begin your home improvement process and the second form when the work is completed.
Consider Moss Home Services and James Hardie For Your Siding Installation
Our expert Northern Virginia handymen are here to help you with jobs around the house – both inside AND outside. Take advantage of these payment plan options and explore the many opportunities you have to update your house and make it the home you've been envisioning.
Looking to make a change to your home's interior and exterior? Contact the experts at Moss Home Services at 703-961-7707 for a free estimate. We specialize in remodeling additions, kitchen remodeling, bathroom remodels, and basement renovations.
Jenn Zschunke is a part of the Community Relations department. She plans HandyMom 101 workshop programs for Moss and coordinates philanthropic activities in her local community.
¹Loans provided by EnerBank USA on approved credit, for a limited time. Repayment terms vary from 6 or 12 months.
Interest waived if repaid according to payment term. 16.89% fixed APR, effective May 1, 2013, subject to change.
²Loans provided by EnerBank USA on approved credit, for a limited time. 60 or 120 month repayment term. The first monthly payment will be due 30 days after the loan closes. 6.99% fixed APR