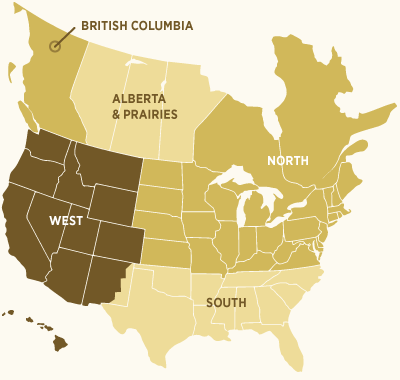 Color Choices Available Specifically for Northern Virginia
By – Jenn Zschunke (jzschunke@mossbuildinganddesign.com)
While it feels like the winter of 2014 might never come to an end, Moss Home Services, Northern Virginia's premier handyman services company, is prepared to help take our clients' minds (and homes) off the endless snow white color. By partnering with James Hardie® to provide our Northern Virginia clients with the most durable and long-lasting siding available, we can not only guarantee best-in-class performance but also incredibly beautiful and hand-picked colors for your home. By adding James Hardie ColorPlus® Technology to your Northern Virginia's home siding, you can feel secure knowing the consistent color finish is specially formulated to withstand local climatic circumstances.
James Hardie® ColorPlus® Technology

James Hardie® siding with ColorPlus® Technology combines its advanced fiber cement formula with a factory-applied, baked-on finish. The unique James Hardie® process involves applying multiple coats of paint to the exterior siding which results in finishes that last two times longer. James Hardie® ColorPlus® technology finish is backed by a 15-year limited warranty that covers both paint and labor.
Siding of Many Colors
Moss Home Services, in its partnership with James Hardie®, is able to provide our Northern Virginia clients with specific color choices designed by Leslie Harrington. These colors complement our climate, weather patterns, and environment.
North Siding Color Palette

North Trim Color Palette

Tips for Color Selection
James Hardie® suggests the following when choosing colors for your Northern Virginia home's siding.
• Combinations with a lighter trim color will emphasize the trim on your home
• Combinations with soft contrast between body and trim colors will make your home appear larger
• Use deeper body colors for a warm, personalized, and a cozy feeling
• Look for colors that align with your neighborhood or environment
• Use a third color for special details that you want to highlight**
**Courtesy of www.jameshardie.com
Color Integrity

James Hardie® takes pride in its process of maintaining consistency and integrity with its color application and longevity. It is concerned with accuracy, color matching, and fade resistance. And because of this continued focus on climatic damages to siding, James Hardie® has developed paint and siding that is specifically engineered to avoid damage from the sun's UV rays – ColorPlus® technology gives siding up to 30% better fade resistance.
How Can Moss Home Services Serve You?
Moss Home Services, Northern Virginia's best handyman services company, provides its clients with a variety of professional services, ranging from the typical "to do's" around the house to plumbing, structural work, roofing and siding. We pride ourselves on offering competitive pricing to our Northern Virginia-based clientele. Our expert Northern Virginia handymen are here to help you with jobs around the house – both inside AND outside. Partnering with James Hardie® siding extends our abilities to provide our clients with beautiful, colorful, and durable products. As well, Moss Home Services handyman services are able to remove your Northern Virginia home's old siding and apply new siding.
Looking to make a color change to your home's exterior? Contact the experts at Moss Home Services at 703-961-7707 for a free estimate.
Jenn Zschunke is a part of the Community Relations department. She plans HandyMom 101 workshop programs for Moss and coordinates philanthropic activities in her local community.
Photo credit: www.JamesHardie.com