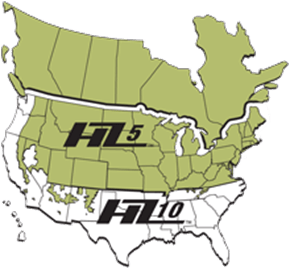 By – Jenn Zschunke (jzschunke@mossbuildinganddesign.com)
Specific Solutions for your Northern Virginia Home's Siding
Moss Home Services, Northern Virginia's premier handyman services company, knows that the local climate can run the range from blistering heat and humidity to extreme cold and precipitation. Therefore, Moss Home Services has partnered with James Hardie to offer our clients the very best siding to withstand the variety of weather-related issues we deal with in Northern Virginia. Other siding companies offer a "one siding solution for all". In contrast, James Hardie has based its unique siding options on research and years of experience, specifically tailored to provide its clients with sound durability, beauty, and higher performance.

What Makes James Hardie Siding Unique?
James Hardie has developed the HardieZone® System, siding which is specifically engineered for the climatic variances across the United States. In fact, the company has found that there are ten distinct climatic zones in the country– and while there are differences among all of them, James Hardie has found that there enough similarities to be able to offer two soundly engineered siding options, the HZ5® and the HZ10®. Our Northern Virginia climate falls under the category of HZ5®, and the siding is specifically targeted to protect against cold, snow, and ice.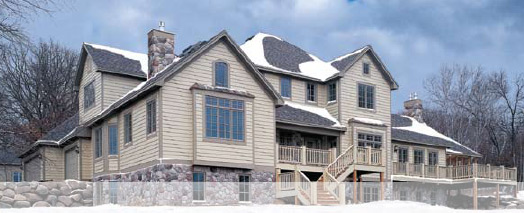 As James Hardie states on its website, the HZ5® product line lets you sleep easy in climates with freezing temperatures, extreme seasonal temperature variations, and snow and ice.
Why Should You Choose James Hardie Siding?
Moss Home Services is proud to partner with James Hardie and its full line of siding, which:
Resists damage from freezing temperatures
Resists damage from snow and ice
Resists damage from moisture
Maintains dimensional stability under challenging weather conditions
Noncombustible
Offers a complete exterior to your home available in lap, shingle, panel, fascia trim, and soffit.*
*Courtesy www.jameshardie.com
James Hardie Color Plus® Technology – Another Benefit for your Northern Virginia Home
In addition to developing siding that is engineered for our climate, James Hardie's experts have created a line of Color Plus® Technology Siding. Designed specifically for James Hardie, this line of siding colors was chosen to complement the Northern Virginia environment and to help clients by taking further siding paint work off their to do lists. Our region falls under the category of the "North" color palette, in which there are 24 choices for siding color and10 choices for trim. You can find more information and view the color choices here: http://www.jameshardie.com/homeowner/colorplus-palette.shtml.
Moss Home Services Specializes in James Hardie Products
Moss Home Services is able to offer you the full line of James Hardie siding products. We can help you choose the best siding for your home, remove your old siding, and install the new. Our Northern Virginia handyman teams are expert installers. The benefits of James Hardie siding include superior quality, aiding home value and durability. These versatile products are currently protecting over 5.5 million homes across the U.S. and are backed by a 30-year non-prorated, transferable, limited warranty, one of the strongest you'll find.
For more information about Moss Home Services and the James Hardie line, please visit: http://www.mossbuildinganddesign.com/james-hardie-siding-installation.
Looking to make a change to your home's exterior? Contact the experts at Moss Home Services at 703-961-7707 or email: Sales.MossBuildingandDesign.com for a free estimate.
Jenn Zschunke is a part of the Community Relations department. She plans HandyMom 101 workshop programs for Moss and coordinates philanthropic activities in her local community.
Photo Credit courtesy of www.jameshardie.com