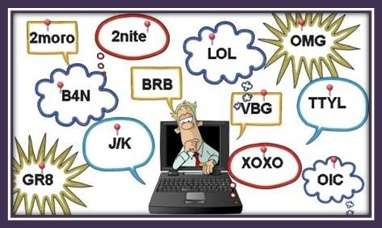 By – Jeannine Miller (jmiller@mossbuildinganddesign.com)
PSA from JSM

The SITREP is this: Our vernacular is becoming FUBAR. IMHO, kids today think proper grammar is a CWOT. Their YOLO attitude is contributing to STML. An adult's email is seen as TMI and garners a response of TL;DR. I hate to sound OCD, but IRL people have to know how to craft sentences and spell correctly if they plan to GFTW, AKA, succeed.
I know ROFL is more fun than sitting in a classroom learning, but it's not a FML situation. (ED, OTOH, is. NEKT.) If you don't want your kid to become one of those PPL who is SSINF, please join me and support the AAAAA.
TY.
And now a translation: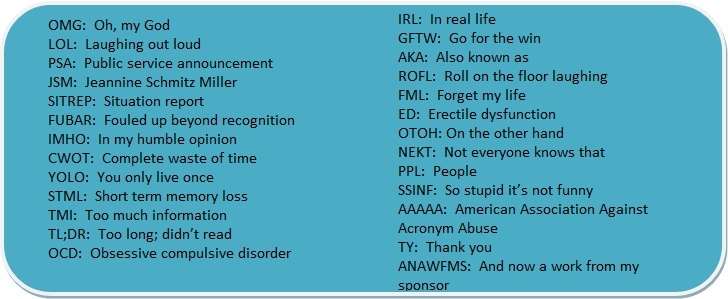 ANAWFMS: If you're in the market for some home remodeling, call the experts at Moss Building & Design. We will consult with you and help you explore the many possibilities for updating your home. Call 703-961-7707 to schedule an appointment for a free estimate.
In addition to blogging about all things home and family-related, Jeannine Miller manages Moss Building & Design's Community Relations Department which includes the popular HandyMOM 101 and HandyGirl 101 workshop programs.