Seasonal Home Improvement Tips

By – Jenn Zschunke (jzschunke@mossbuildinganddesign.com)
It is hard to believe that winter is truly a memory, but, according to the calendar and the weather forecasters, spring is here. All of us in Northern Virginia are surely breathing a sigh of relief! That being said, and knowing the meteorological track record of our area, it is entirely possible that we will be hit with a warmer than usual summer. Therefore, we at Moss Home Services are available to assist in preparing your home for the transition to the hot months of the year, and ready to provide a few important home improvement tips for maintaining a comfortable Northern Virginia home (at least, temperature-wise!).
Tip # 1: HVAC Unit
We advise our clients to have their HVAC unit inspected both for the summer and winter months. In addition to checking the unit both internally and externally, Moss Home Services will change the filter if necessary, check for leaks/bad hose connections, and make sure drainage is occurring properly. Our handymen will also clean any dust that has settled in or on the unit – this can absolutely change the unit's efficiency. If you have concerns, do not hesitate to contact Moss Home Services, which can assist in checking your unit before it's too warm!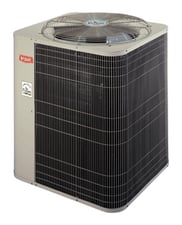 Tip # 2: Ceiling Fans
At the start of winter, we advise our Northern Virginia homeowners to turn their ceiling fan blades so they are running (slowly) in a clockwise direction (there is a switch at the base of the fan) so that warm air is better circulated. In the spring, Moss Home Services advises the opposite – by flipping the switch and turning the direction of the blades forward in a counter-clockwise direction, cold air is forced down and into a room, making it feel cooler.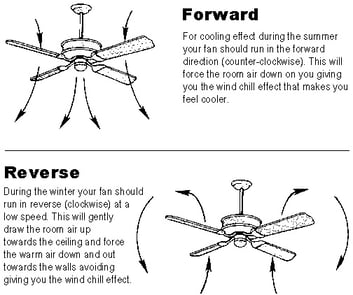 Tip # 3: Weather Stripping Doors and Windows
Moss Home Services advises our Northern Virginia clients to check the caulking and weather stripping around doors and windows in their homes. After a long and very cold winter, the stripping can crack or even break, therefore causing the doors and windows to close less securely. Because of this, warm air could leak and cause your HVAC to work harder. Our handymen can replace the weather stripping around all your doors and windows and help your home remain cool and comfortable.
Northern VA Handyman Service
Besides providing handyman services for your Northern Virginia home, ranging from simple to complicated projects, our handymen are experienced in spring maintenance of homes, including all of the tips mentioned above!
Contact the experts at Moss Home Services at 703-961-7707 for a free estimate and to learn more about our spring maintenance program.
Jenn Zschunke is a part of the Community Relations department. She plans HandyMom 101 workshop programs for Moss and coordinates philanthropic activities in her local community.
Image courtesy of http://blog.farwestclimatecontrol.com/2012/05/10/what-is-a-central-hvac/

Image courtesy: https://www.hansenwholesale.com/ceilingfans/fan-direction-summer-winter.asp