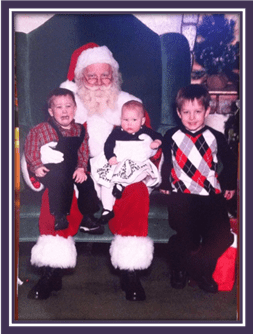 By – Jeannine Miller (jmiller@mossbuildinganddesign.com)
If you really care about me, you'll send me a good Christmas Card. And by good, I mean awkward or inappropriate. Everyone always sends these beautiful photos of their families and, of course, I love them, but I long to receive one like these I found online.
If you're a cat lover, why on earth aren't you sending me something like this? It kinda makes me think you don't really love Miss Kitty that much after all.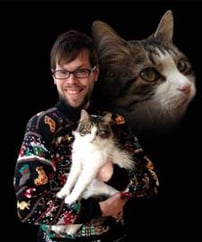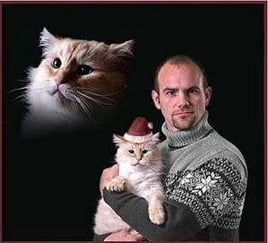 And, I'm sorry, but you really aren't that cool if you're not putting this out there. Seriously, nothing says Happy Holidays quite like a Slipknot sweatshirt: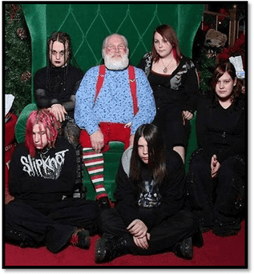 If you have spent countless hours at the gym this year, show me what you've got, for goodness' sake. Who wouldn't want to see a red (p)leather mini-dress AND GARTER on a middle-aged woman?!?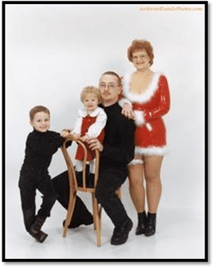 I really thought this was going to be the year I'd get that Christmas card when I heard tell that there was a card being sent with a certain body part exposed. (Hint: Body part rhymes with dipple.) Turned out to be a shot of some guy at the beach – very disappointing.
Of course, it's only mid-December, so there is still time. In fact, if you send me a card or photo that I find awkward or inappropriate, I'll send you a Moss Home Services $50 gift card to show my appreciation. Happy Holidays!
And now a word from my sponsor: If you're looking for a makeover for your home, call the experts at Moss Building & Design. We will consult with you and help you explore the many possibilities for updating your home. Call 703-961-7707 to schedule an appointment for a free estimate.
In addition to blogging about all things home and family-related, Jeannine Miller manages Moss Building & Design's HandyMOM 101 workshop program and coordinates Moss' philanthropic efforts in the community.