Moss presents HandyMOM 101 "Hang It" workshop to DC Metro Mommies in Ashburn


By – Jenn Zschunke (jzschunke@mossbuildinganddesign.com)
It was an exciting day for the Moss team as we arrived at Jill Falvo's house in Ashburn to present the first "Hang It" HandyMOM 101 workshop. Met by a very enthusiastic group of ladies from DC Metro Mommies, we spent an enjoyable morning teaching the finer details and intricacies involved with hanging art, pictures, frames and curtain rods. Who knew there were so many differences between nails, screws, anchors….the list goes on and on!
The presentation portion of the program, led by Moss' Steve Lohmann, included detailed instructions for hanging frames, an explanation of how and why to use a stud, how to line up pictures in a perfect angle down a staircase wall and much more.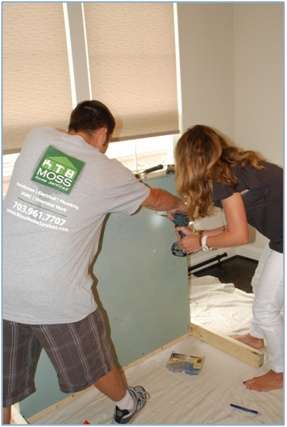 Probably the best part of the day was when Steve pulled out his drill that had a flashlight on the end. At least 95% of the moms in attendance (okay, 100%) agreed, very enthusiastically, that they had now found the perfect gift for the handyman in their lives. Check that off the list!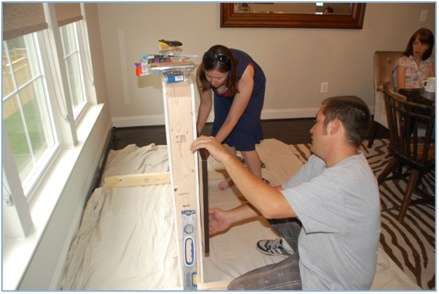 After going over the correct types of equipment needed for hanging and answering lots of excellent questions, the group moved on to discussing hanging curtain rods correctly. At this point, our hostess mentioned that she actually had a curtain rod lying nearby that she'd been meaning to hang in her kitchen. Ever the professional, Steve suggested that he demonstrate how to hang it correctly immediately in her kitchen. Motivated by Steve's quick work and impressed with his instructions, Jill has promised to tackle the next curtain rod job herself. Stay tuned…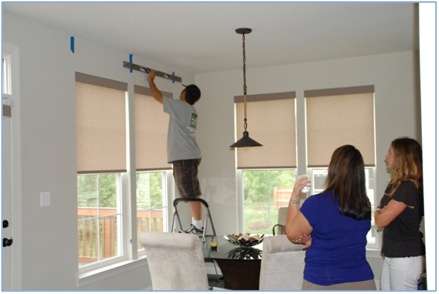 As is our custom, our hostess Jill received a HandyMan for a Day from Moss – our way of thanking her for opening her home to us. Thanks again Jill!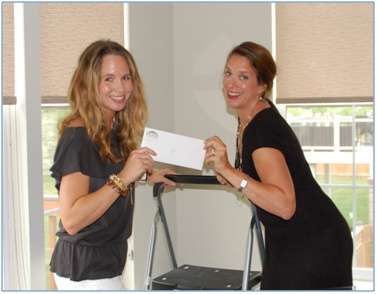 Jenn Zschunke is a member of Moss' Community Relations department. She plans HandyMom 101 workshop programs for Moss and coordinates philanthropic activities in her local community.