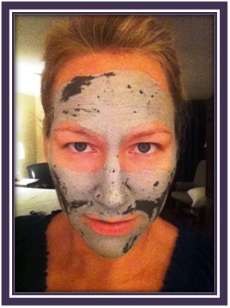 (A Beauty Bar, that is.)

By – Jeannine Miller (jmiller@mossbuildinganddesign.com)
I've always been lazy a soap-and-water girl and have pretty much gotten away with my minimalist beauty routine. Until recently. Over the course of this past couple years, my personal aging process has been on some kind of mission to make up for lost time.
After being laughed out of the room by my husband at my suggestion of Botox, I decided I'd take a little trip to the makeup store and see what they could do for me. Whoa! These places are gorgeous. The lighting, the aroma, the employees -- all beautiful. This is when I was introduced to the term Beauty Bar which, by the way, does not serve cocktails. (Not that I embarrassed myself by asking for one and was told that cocktails accelerate the aging process or anything.)
A young lady sat me down and started asking me all kinds of questions. What did I hope to accomplish? What were my likes and dislikes? How much money was I looking to spend? I wasn't sure if she wanted to help me or date me. I knew I was in trouble when she couldn't respond to what I intended to be a rhetorical question: "It's never too late to start a beauty regimen and turn this train around, right?" She laughed nervously and just started gathering potions to try on me.
In the end, I spent a small fortune on various products which I may or may not still be using a month from now. I do think they're working though because when I was all dolled up to go out Saturday night, my 7 y.o. daughter stared at me and said "Mom, you look a lot prettier than Dad."
And now a word from my sponsor: If you're looking for a makeover for your home, call the experts at Moss Building & Design. We will consult with you and help you explore the many possibilities for updating your home (we can even design a beauty bar.) Call 703-961-7707 to schedule an appointment for a free estimate.
In addition to blogging about all things home and family-related, Jeannine Miller manages Moss Building & Design's HandyMOM 101 workshop program and coordinates Moss' philanthropic efforts in the community.