Be Home-Safe While Traveling During the Holidays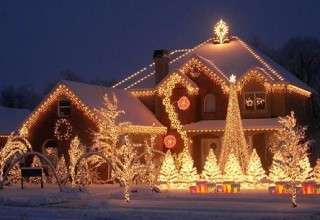 By-Madeline Pillow (MPillow@MossBuildingandDesign.com)
It's the most wonderful time of the year when you are taking time off from work to be with your family whether that means staying at home or traveling across the country.
But no matter where you are headed for the holiday season, keep these tips below in mind to keep your home secure while you are away.
Contact a neighbor, friend or family member.
It never hurts to have someone know that you will be leaving for a trip. This way someone is unaware that your home will be empty or can keep an eye on your home. If someone can drop by your house they can also maintain tasks such as taking out the trash and picking up the mail which will save you from a big mess on your return.
Secure doors and windows
This should be on your checklist no matter the time of year when you are leaving your home for an extended period of time.
Be sure to make use of your deadbolts and ensure that you take advantage of using poles in window tracks.
Lights
Consider leaving a light on inside in your home. You can purchase a light switch timer that will periodically turn on selected lights in your home which can deter vandals from approaching your home.
Leave exterior lights on and invest in motion sensor lights which are very effective during the darker winter nights.
Watch those pipes
If you live in a region with the colder months, be aware of how cold the weather will be while traveling and be wary of your pipes freezing. You can either shut off the water valve or have a friend come over to your home and periodically check the pipes.
Unplug your electronics
And, as a final tip, unplug your electronics before leaving which include your computer and TVs to cut down on your electric bill while you are away. This will also help ensure there are no fire hazards.
Keep these tips in mind before leaving for the holidays. Have a happy and safe holiday from Moss Building & Design!
Northern VA Home Improvement
Moss Building & Design specializes in remodeling additions, kitchens, bathrooms and basements. We also offer help with your home improvements through Moss Home Services which includes electrical, plumbing, handyman, roofing & siding, structural work and much more.
Call us today at 703.961.7707 to go over your ideas and schedule a free consultation to get more information.