Home Improvement FAQs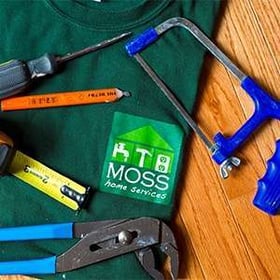 By- Madeline Pillow (MPillow@MossBuildingandDesign.com)
The remodeling industry can be a confusing one even before you make it to picking your selections and materials. If you've ever been curious about building permits, we answer some of the most frequently asked questions about the process.
Q: Who schedules the home inspections?
A: You don't have to schedule the inspections, your MOSS Project Manager will schedule them for you.
Q: How long will the inspection last?
A: It doesn't take long, it can typically take anywhere from 15 minutes to 30 minutes to conduct the inspection.
Q: What kind of inspections will be needed?
A:
Footings:

You have to dig down an average of 24" and hit solid ground. This is also to get below the frost line so your concrete doesn't freeze.

Framing:

This is to make sure everything is structurally sound.

Electrical:

They check to make sure things have the right amount of electricity going to them and that they are wired properly so there is no risk of fire.

Plumbing:

This inspection ensures that things are getting the right amount of water and pressure to them. Also this ensures that your waste water flows out of your house.

Gas:

This is generally tied in with plumbing. They check for leaks and make sure things are getting the right amount of gas to them so they work properly.

Mechanical:

This is for your HVAC. They check to make sure lines are running correctly and that they are hooked up properly.
Q: How many inspections can homeowners expect on smaller jobs versus larger remodels?
A: For smaller job inspections, you can expect typically 6-7 inspections to include framing, plumbing, and electrical. You will need a rough-in and final for each. For larger jobs, there will be 7-10 inspections including framing, plumbing, footing, electric, mechanical, and gas.
Q: In the Northern VA region, do inspections and their stipulations vary across the different cities? Any particular area that is more technical when it comes to inspections?
A: Yes, inspections will vary across different cities. Each county and some cities work their inspections independently. Loudon County is pretty strict and sends different inspectors out for the different trades. This is in contrast to Fairfax County where one inspector is sent out to inspect all the trades.
Q: What kind of things can fail an inspection? What happens if an inspection fails?
A: Failed inspections happen for various reasons, including:
Framing:

not enough support under a beam. (Loose framing studs.)

Plumbing:

not vented properly, and leaking pipes.

Electric:

loose wires. The circuit is not GFI protected. The Amps are not correct for the appliance it is working.

Footings:

The ground at the bottom of the hole is not hard enough. The hole is not deep enough.
If the inspection does fail, the inspector will relay what is wrong. The inspection will be rescheduled for a follow-up.
Q: Thoughts about the relationship of the inspector, homeowner, and Project Manager:
A: Trust is built between Project Managers and inspectors. The best thing that your Project Manager can do is to be respectful and polite with all inspectors. The inspector's role is to look out for the homeowner's structure, give their advice, and make sure things are done right.
If you have any questions that weren't answered, don't hesitate to ask your MOSS team if you are already working with us or contact us!
Home Improvement in Northern VA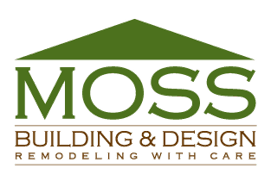 At MOSS, no project is too big or too small. Our team will expertly answer any questions you may have concerning anything from additions, kitchens, bathrooms and basements to handyman services.
Get started with your home improvement plans by contacting us to set up a phone consultation with MOSS' Inside Guide or have one of our experts come to your home for a free in-home estimate at 703-961-7707.