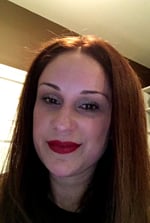 by Zaiba Hasan (ZHasan@MossBuildingandDesign.com)
Come in a little closer my dearies. I have a confession to make. I work for one of the leading home renovation and remodeling companies in Northern Virginia and I literally do not know how to hammer a nail into a wall. Seriously. Thankfully, BECAUSE I work for one of the leading home renovation and remodeling companies I don't really have to. MOSS Home Services anyone? I only tell you this, because I honestly have no idea what ever possessed me to march into our local Lowe's with a list an arms-length long and think I would have ANY clue where to even start. Transport me to a Target in Wichita, Kansas and I will be able to knock out my list with a screaming toddler and one hand tied behind my back! Sadly, my shopping powers do not translate to hardware stores.
Help for an Un-Handy MOM
Getting out of the parking lot I head towards the colossal building in an attempt to delve into the mysteries that lurk behind the glass doors. Immediately as the two double doors slide open, I am transported into a faraway enchanted land. I look around and see signs that read OUTDOORS, PLUMBING, LIGHTING, I look down at my scroll (ahem list) and I ponder where each of my items fit in the categories of hardware life. I shrug my shoulders and begin my journey. First item on my list, outdoor string lights. Taking a deep breath, I push forward and find myself in the LIGHTING aisle. I stand in front of rows and rows of lights trying to decipher the unwritten code that stands in front of me. I must've looked like a damsel in distress because a knight named JOHN in shining armor (OK a blue Lowe's Shirt) and a Scottish brogue kindly asked "do you need help, ma'am?" Before I respond, I sadly become too aware that perhaps my daughter and I have binged watched WAY too much of Once Upon a Time-but we will leave that for another day! Clearly, John had identified me as an "un-handy" mom and came to my rescue. Seeing my list, he explained to me that Lowe's was divided up into different sections (outdoor, indoor, plumbing etc.) and that within each realm section, there are sub-categories. BLANK STARE…
Lowe's App to the Rescue
Seeing that I was still confused he asked if I had a phone. Taking my phone out of my purse, John helped me download the LOWE'S app. A few years ago Lowe's partnered with StoreMode, a mobile mapping company. Apparently, with this technology you can now semantically search, recommend and spatially locate 100 million product locations and deals at 1750 Lowe's stores!!! This was exactly what I needed to cipher the enigmatic code that had until then alluded me. Thanking John and realizing that outdoor string lights would NOT actually fall under INDOOR LIGHTING, I take my blue cart and head over to OUTDOOR lighting! I slowly start grabbing and knocking things off my list. Taking my treasures to the register I realize that with the right tools and guidance (or app and John in this case), I can gain the confidence to circumnavigate any potentially frightening situation and that we can be our own knights in shining armor.
Until next time,
Z