The more we listen, the more our children teach us
By – Jeannine Miller (jmiller@mossbuildinganddesign.com)
Like many people, I suspect, now is one of those times you wonder what the world is coming to. I question how I'm going to teach my kids to treat others with kindness and still size up situations with appropriate caution. I worry that in trying to keep my children safe, I'm teaching them to be suspicious and, therefore, not give freely of themselves.
This week, ironically, my daughter's 1stGrade homework assignment was to think about ways to give to others. When I reviewed her work, my heart was full.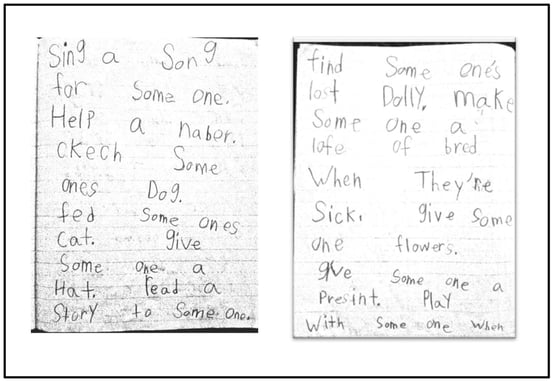 "Sing a song for someone. Help a neighbor. Check someone's dog. Feed someone's cat. Give someone a hat. Read a story to someone. Find someone's lost dolly. Make someone a loaf of bread when they're sick. Give someone flowers. Give someone a present. Play with someone when they are feeling sad."
Who am I kidding? The kids get it better than we do.
Moss Building & Design
Moss Building & Design is an award-winning remodeling company in Northern Virginia. We specialize in home additions, basement remodeling, and kitchen & bath remodels. As an established Virginia contractor we know what it takes to transform your house into the home of your dreams. As a result of the countless requests by Moss Building & Design customers who already know and trust the Moss name, we also offer home services including plumbing, electrical, handyman services, roofing, windows, siding & doors and much more.